Back-Up (Reversing) Warning Sensor (Parking Assistance Module (PAM)), Replacing|Page 2691 >
< Back-Up (Reversing) Warning Sensor (Parking Assistance Module (PAM)), Replacing|Page 2689
XC90 FWD L6-3.2L VIN 98 B6324S (2007)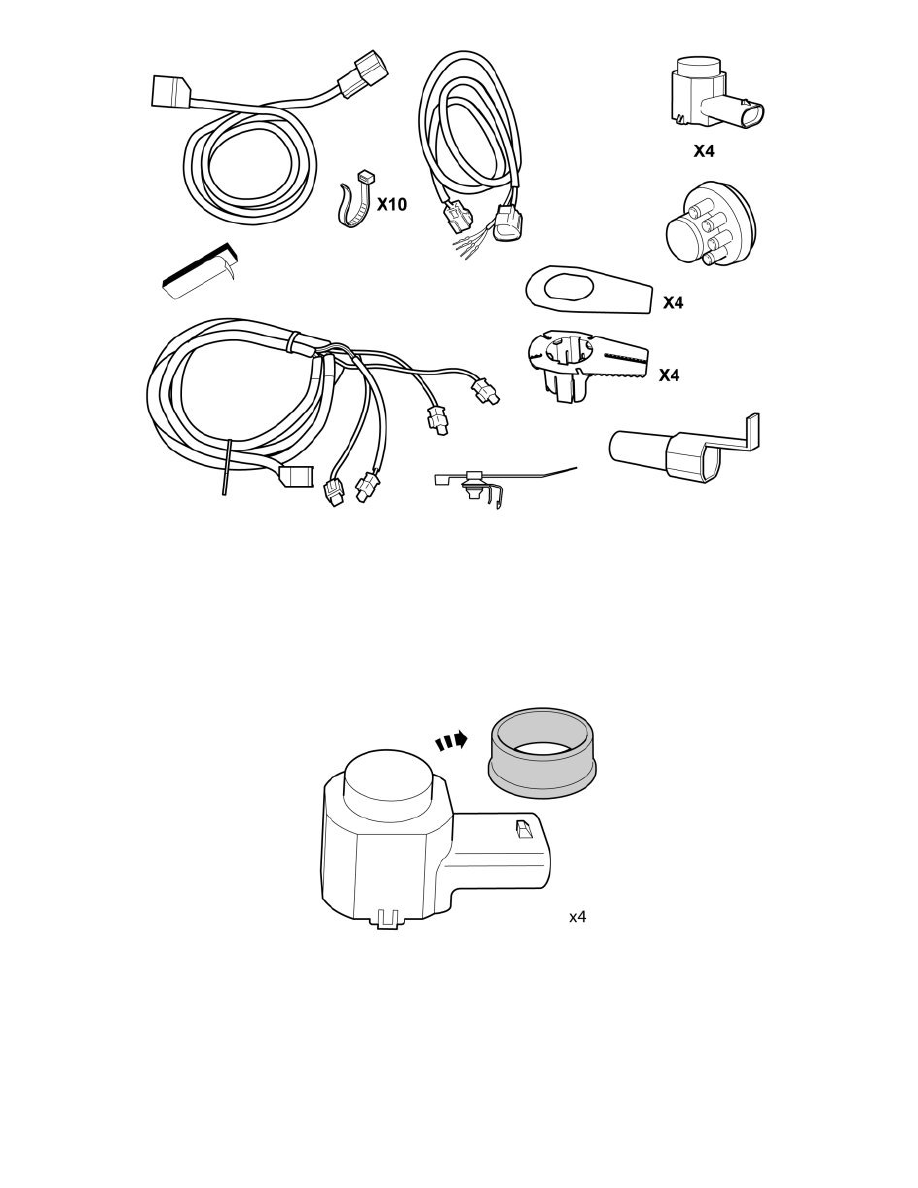 INTRODUCTION
-
NOTE! Read through the whole installation instruction before starting the work. 
-
The illustrations display the procedure in order of operation. The order of operation is repeated in the text section.
Parking assistance, front
Note! During installation the car and parts must maintain a temperature of at least +20° C (68° F).
-
Take 4 sensors from the kit.
-
Remove the rubber ring from the sensors.
Back-Up (Reversing) Warning Sensor (Parking Assistance Module (PAM)), Replacing|Page 2691 >
< Back-Up (Reversing) Warning Sensor (Parking Assistance Module (PAM)), Replacing|Page 2689