Back-Up (Reversing) Warning Sensor (Parking Assistance Module (PAM)), Replacing|Page 2692 >
< Back-Up (Reversing) Warning Sensor (Parking Assistance Module (PAM)), Replacing|Page 2690
XC90 FWD L6-3.2L VIN 98 B6324S (2007)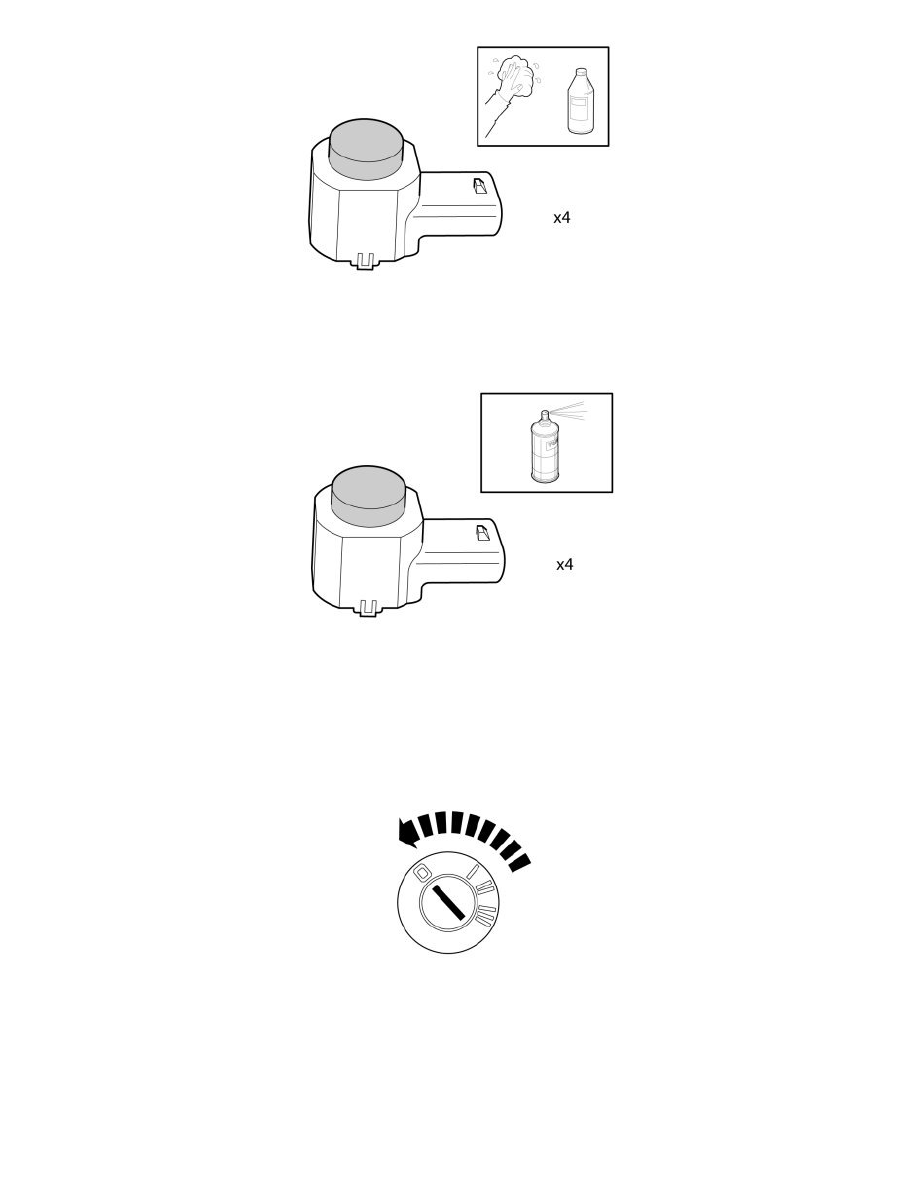 -
Clean the surfaces of the sensors illustrated. Use isopropanol.
-
Allow to dry.
-
Apply a thin and even coat of activator on the cleaned surfaces and allow to dry for a minimum of 10 minutes and a maximum of 30 minutes
before painting.
-
Paint the sensors with the same color code as the car. Use paint recommended by Volvo. Paint max. two layers (1 layer base coat and 1 layer clear
coat). Protect connections so that paint does not end up on the contact surfaces.
Caution! Too many layers of paint may result in partial or complete malfunction.
-
When the paint has dried, reinstall the sealing rings.
-
Turn the ignition switch to position 0.
Note! Wait at least one minute before unplugging the connectors or removing other electrical equipment.
Back-Up (Reversing) Warning Sensor (Parking Assistance Module (PAM)), Replacing|Page 2692 >
< Back-Up (Reversing) Warning Sensor (Parking Assistance Module (PAM)), Replacing|Page 2690