Back-Up (Reversing) Warning Sensor (Parking Assistance Module (PAM)), Replacing|Page 2698 >
< Back-Up (Reversing) Warning Sensor (Parking Assistance Module (PAM)), Replacing|Page 2696
XC90 FWD L6-3.2L VIN 98 B6324S (2007)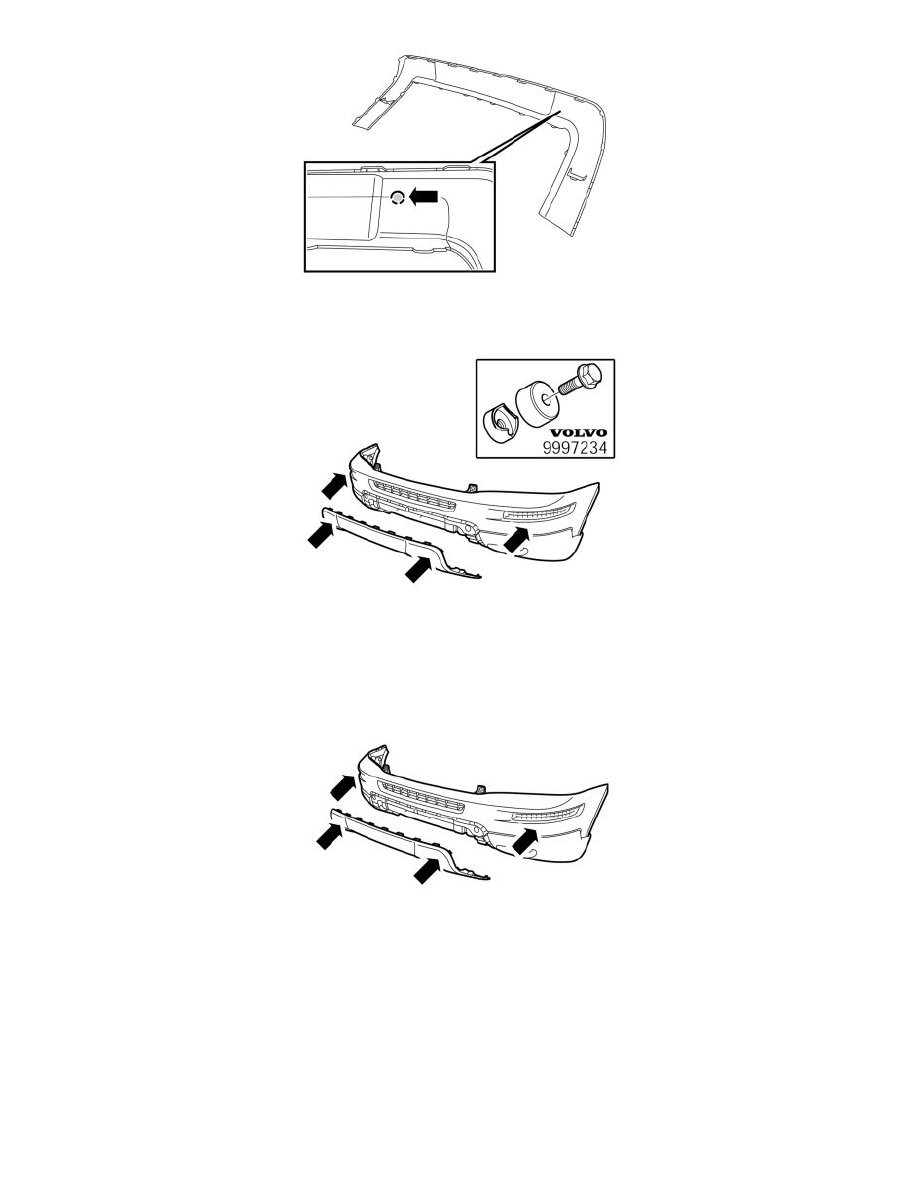 -
Localize the 2 markings on the inside of the trim panel.
-
Mark centre with a scribe (marking scraper).
-
Drill holes in the markings' centre with a - 3 mm (1/8") drill bit. Drill from the trim panel's and bumper casing's inside.
-
Drill out the holes. Use a -10 mm (13/32") diameter drill bit.
-
Enlarge the holes in the trim panel and bumper casing with hole tool part no. 9997234. The hole tool's support sleeve shall be on the inside and
the cutting part on the outside of the bumper casing.
-
Clean the trim panel's and bumper casing's insides with a mild soap solution.
-
Clean around the holes and the markings using an isopropanol cleaning cloth.
-
Allow to dry.
-
Apply a thin layer of activator, part no. 8637076, to the cleaned surfaces and let dry for approx. 10 min.
Back-Up (Reversing) Warning Sensor (Parking Assistance Module (PAM)), Replacing|Page 2698 >
< Back-Up (Reversing) Warning Sensor (Parking Assistance Module (PAM)), Replacing|Page 2696