Back-Up (Reversing) Warning Sensor (Parking Assistance Module (PAM)), Replacing|Page 2699 >
< Back-Up (Reversing) Warning Sensor (Parking Assistance Module (PAM)), Replacing|Page 2697
XC90 FWD L6-3.2L VIN 98 B6324S (2007)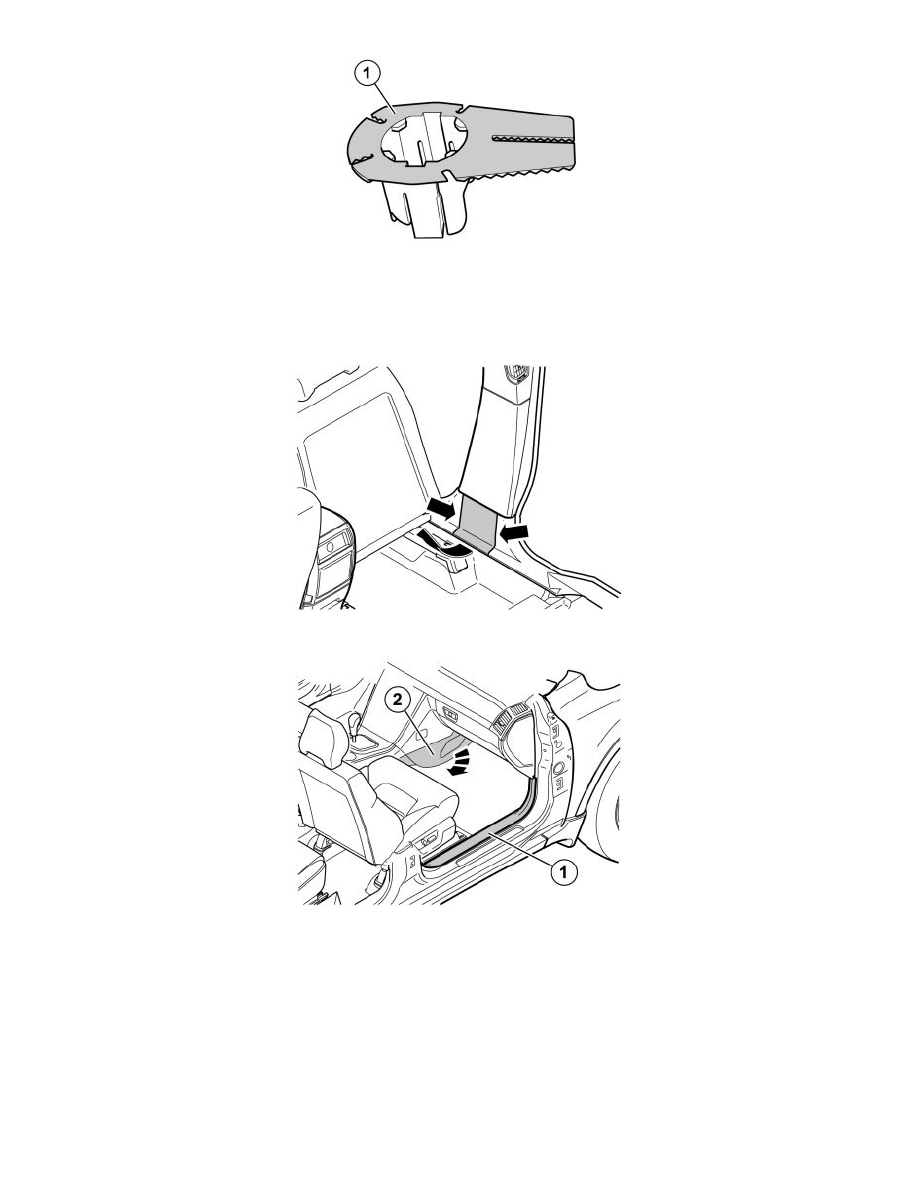 -
Take 4 holders from the kit and clean the surface (1) illustrated using isopropanol.
-
Allow to dry.
-
Apply a thin and even coat of activator to the cleaned surfaces and allow to dry for at least 10 minutes.
-
Use a pry tool, carefully bend loose and remove the cover panel over the joint between the sill panels.
-
Loosen the sill panel (1) and the right panel (2) of the centre console.
Back-Up (Reversing) Warning Sensor (Parking Assistance Module (PAM)), Replacing|Page 2699 >
< Back-Up (Reversing) Warning Sensor (Parking Assistance Module (PAM)), Replacing|Page 2697