Back-Up (Reversing) Warning Sensor (Parking Assistance Module (PAM)), Replacing|Page 2721 >
< Back-Up (Reversing) Warning Sensor (Parking Assistance Module (PAM)), Replacing|Page 2719
XC90 FWD L6-3.2L VIN 98 B6324S (2007)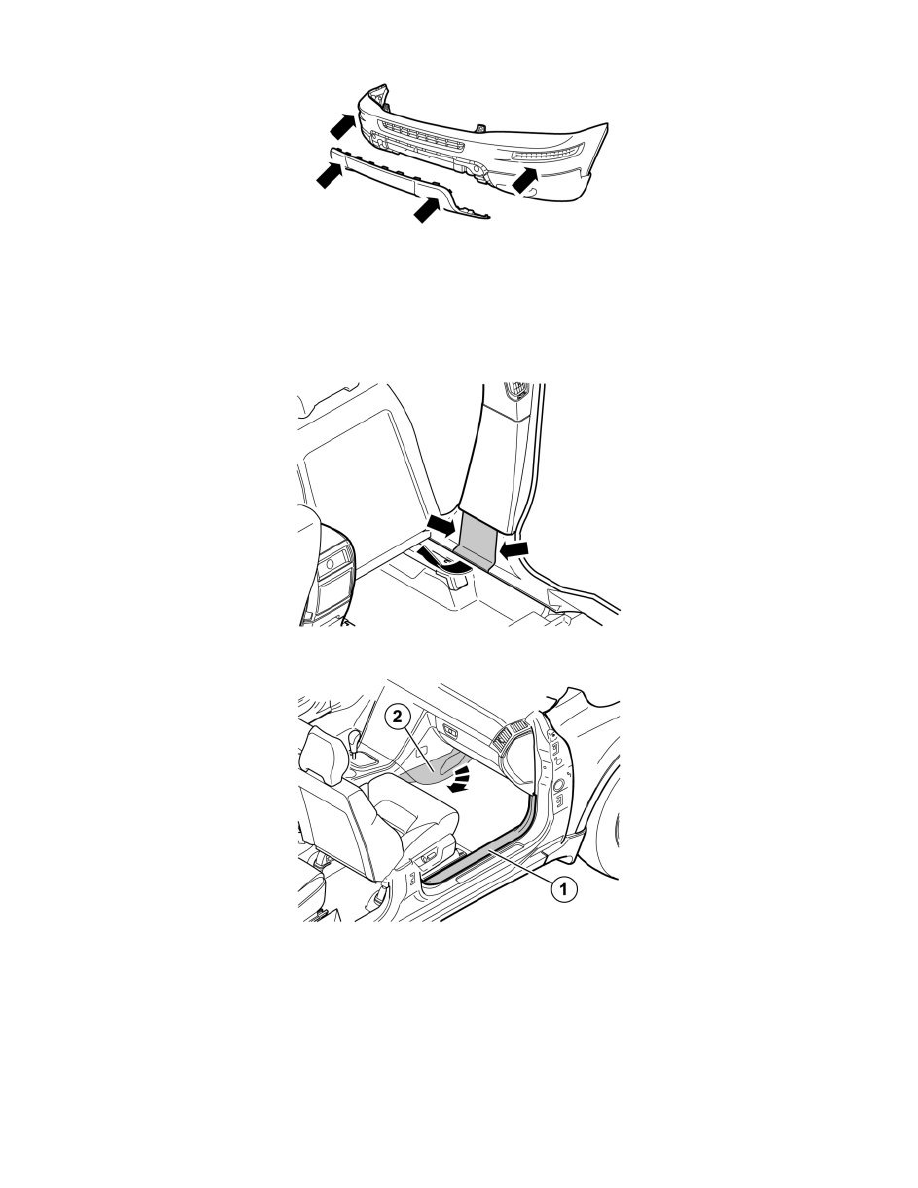 -
Clean the trim panel's and bumper casing's insides with a mild soap solution.
-
Clean around the holes and the markings using a cleaning cloth, part no. 9192678.
-
Allow to dry.
-
Apply a thin layer of activator, part no. 8637076, to the cleaned surfaces and let dry for approx. 10 min.
-
Use a pry tool, carefully bend loose and remove the cover panel over the joint between the sill panels.
-
Loosen the sill panel (1) and the right panel (2) of the centre console.
Back-Up (Reversing) Warning Sensor (Parking Assistance Module (PAM)), Replacing|Page 2721 >
< Back-Up (Reversing) Warning Sensor (Parking Assistance Module (PAM)), Replacing|Page 2719