Back-Up (Reversing) Warning Sensor (Parking Assistance Module (PAM)), Replacing|Page 2722 >
< Back-Up (Reversing) Warning Sensor (Parking Assistance Module (PAM)), Replacing|Page 2720
XC90 FWD L6-3.2L VIN 98 B6324S (2007)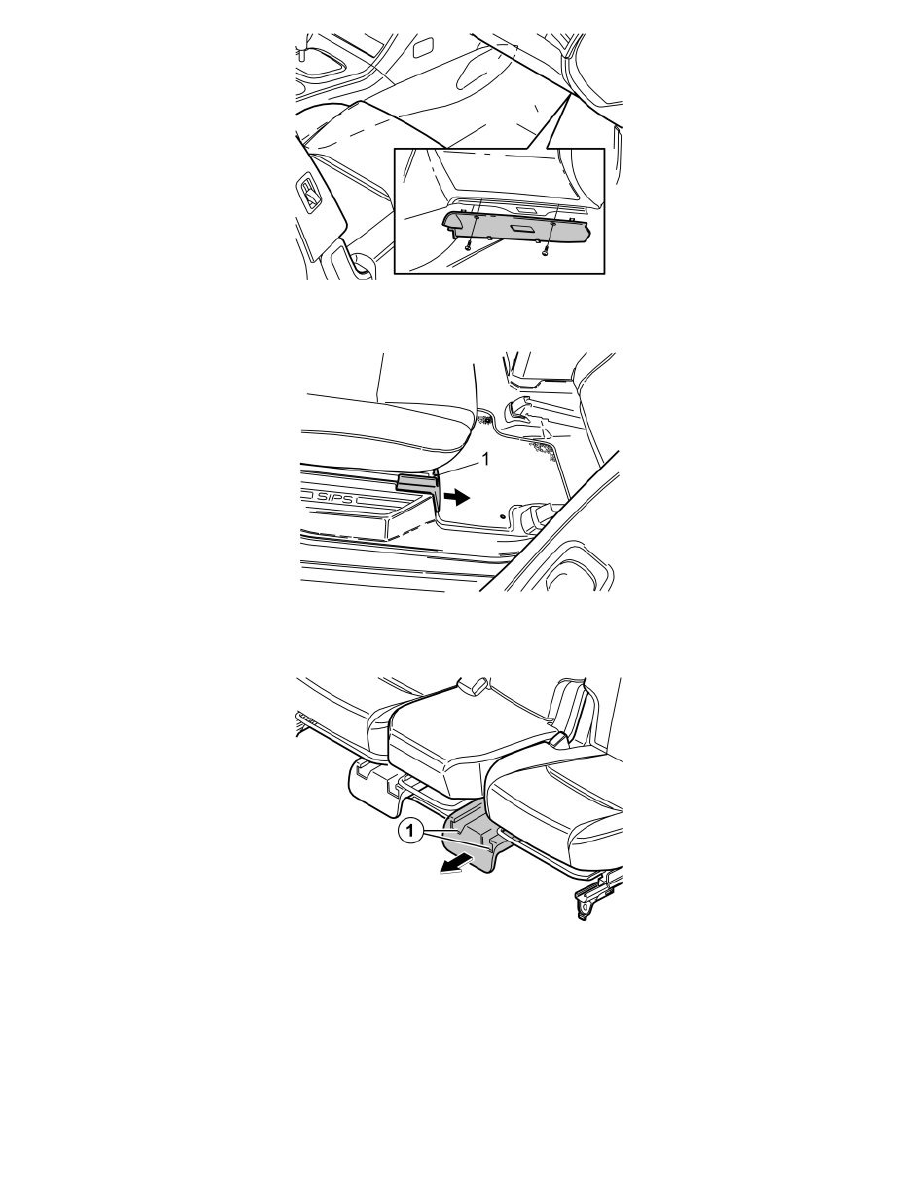 -
Remove the screws and sound proofing bracket.
-
Fold aside the floor mat so that the hole to the engine compartment becomes visible.
-
Remove the panel in the right front seat attachment on the second seat row by pressing in the lock catch (1) on the top side and pull the panel
forward.
-
Remove the screw.
-
press in the catches (1) and remove the seat panel.
-
Remove the screw.
Back-Up (Reversing) Warning Sensor (Parking Assistance Module (PAM)), Replacing|Page 2722 >
< Back-Up (Reversing) Warning Sensor (Parking Assistance Module (PAM)), Replacing|Page 2720