< PREV PAGE
NEXT PAGE >
XC90 FWD L6-3.2L VIN 98 B6324S (2007)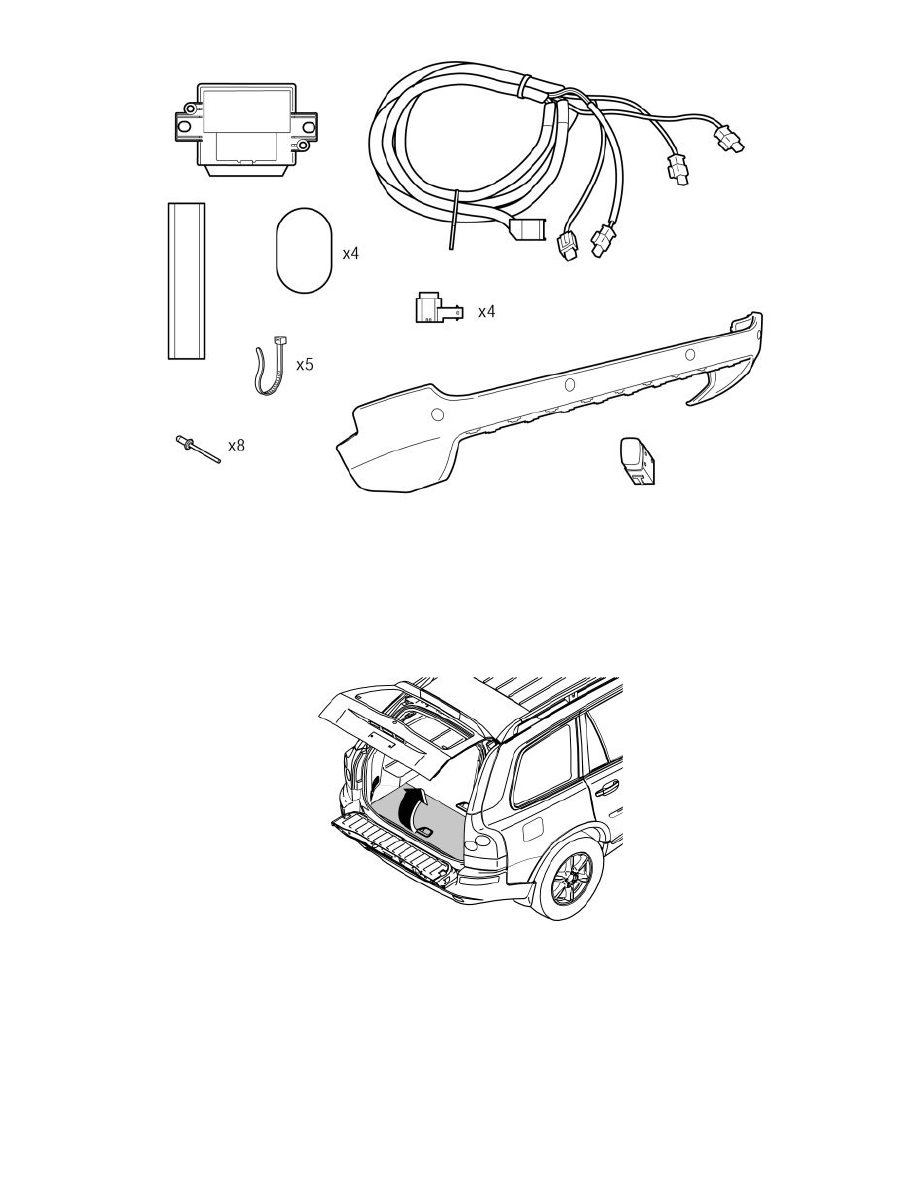 INTRODUCTION
-
NOTE! Read through the whole installation instruction before starting the work. 
-
The illustrations display the procedure in order of operation. The order of operation is repeated in the text section.
Parking assistance, rear
Preparations
Applies to cars with two rows of seats
-
Fold up the middle, rear floor hatch. Unhook the straps.
-
Remove the storage box underneath and lift it out.
-
Fold back the floor hatch. Pull the floor hatch backwards and lift it out.
< PREV PAGE
NEXT PAGE >