Back-Up (Reversing) Warning Sensor (Parking Assistance Module (PAM)), Replacing|Page 2735 >
< Back-Up (Reversing) Warning Sensor (Parking Assistance Module (PAM)), Replacing|Page 2733
XC90 FWD L6-3.2L VIN 98 B6324S (2007)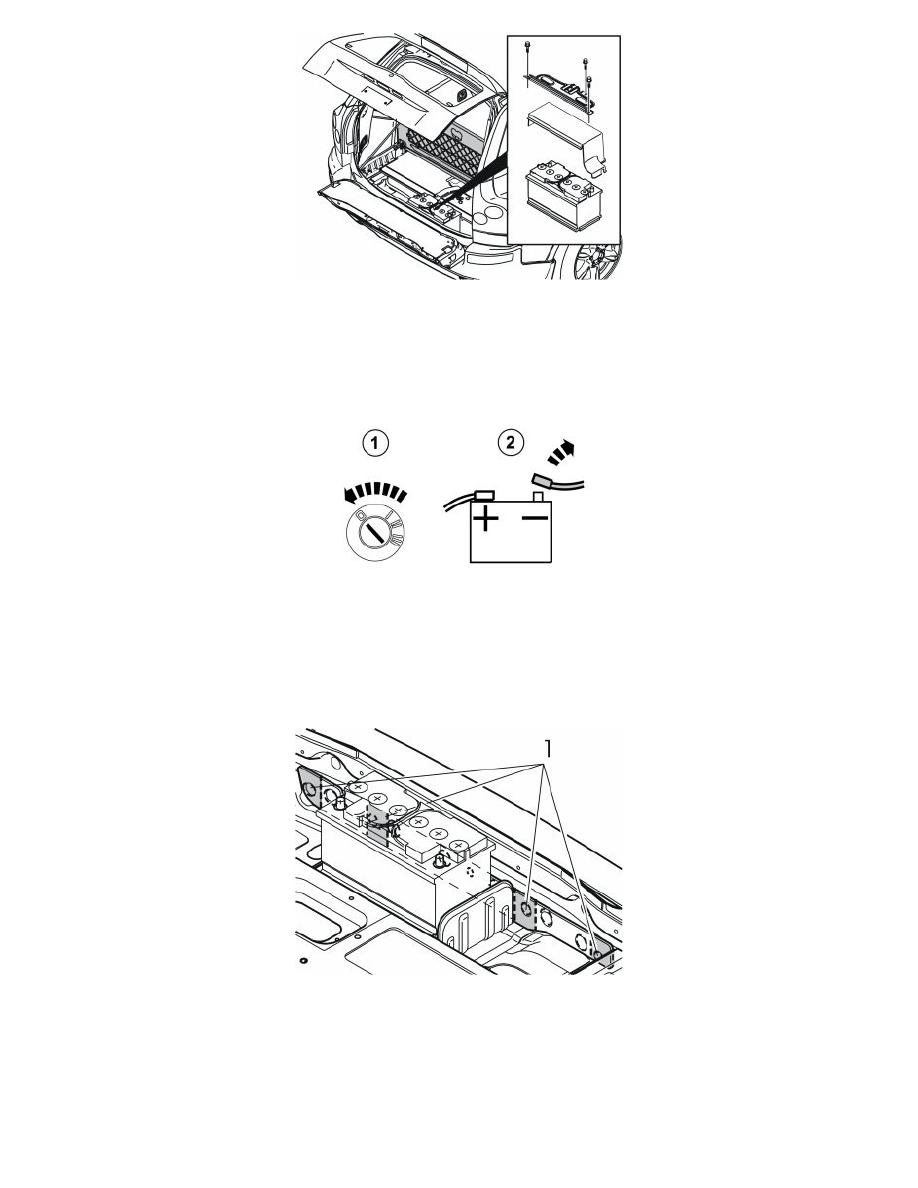 Remove:
-
the three screws in the holder for the battery and lift it out.
-
the battery cover.
-
the holder for the tool bag.
-
Turn the ignition key to position 0.
-
Disconnect the battery negative lead.
Note! Wait at least 2 minutes before disassembling the connectors or removing other electrical equipment.
-
Remove the pre-punched pieces (1) from the insulation panel in the rear crossmember by cutting them off at the markings.
-
Remove the four sleeve nuts holding the bumper in place. They are in the holes under the insulation panel. Lift them out and remove them using a
magnet
Back-Up (Reversing) Warning Sensor (Parking Assistance Module (PAM)), Replacing|Page 2735 >
< Back-Up (Reversing) Warning Sensor (Parking Assistance Module (PAM)), Replacing|Page 2733