Sensors and Switches - Brakes and Traction Control >
< Trunk / Liftgate Switch|Locations
XC90 FWD L6-3.2L VIN 98 B6324S (2007)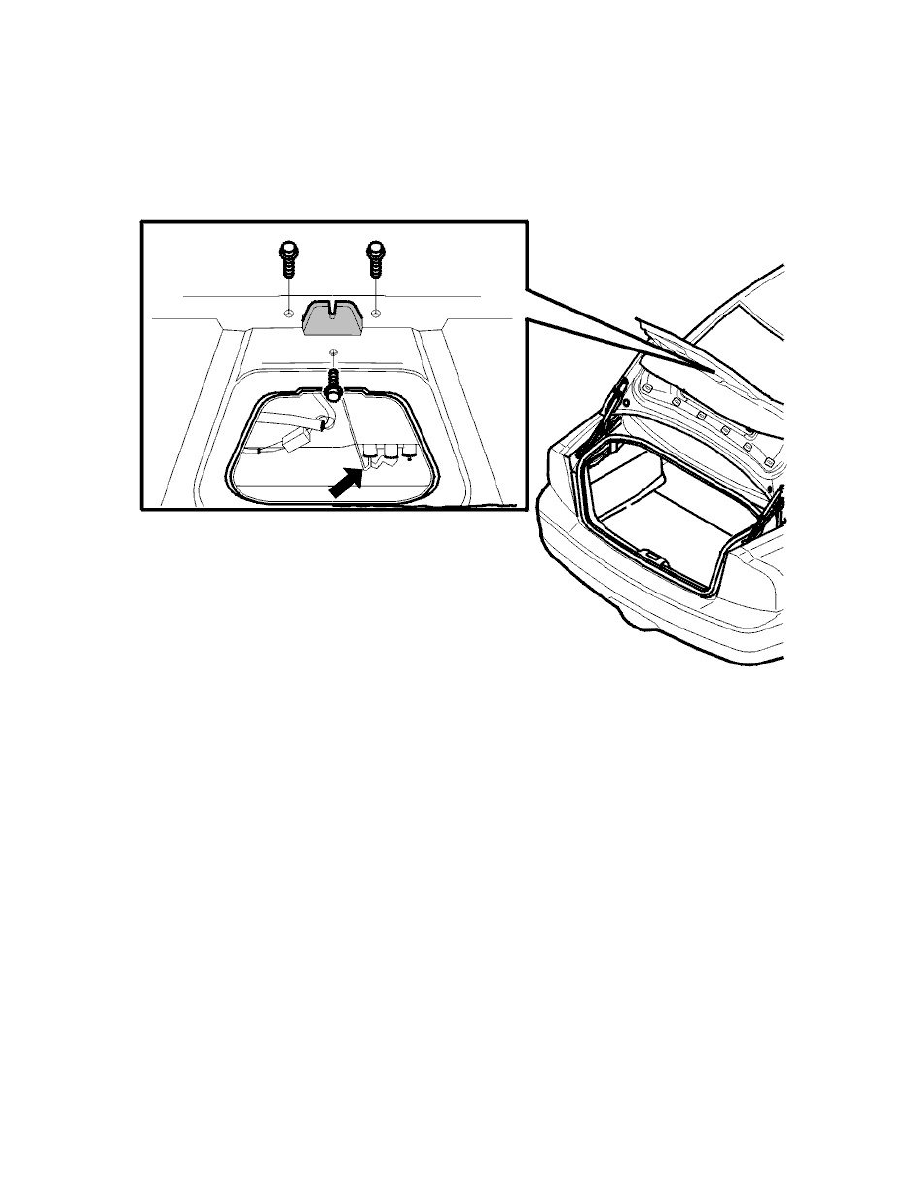 Trunk / Liftgate Switch: Service and Repair
Replacing the switch for the lock unit/cargo compartment lighting
Removal
Lock unit
The switch for the cargo compartment lighting is positioned in the lock unit.
-
Remove the upholstery on the tailgate. This is to gain access to the entire lock unit mechanism
-
Unhook the lever from the lock cylinder mechanism
-
Remove the screws (3 x) from the lock unit. Remove the lock unit
-
Disconnect the connector.
Installation
Lock unit
Install:
1. the connector,
2. the three screws for the lock unit. Tighten the screws to 10 Nm,
3. the lever for the lock mechanism,
4. the upholstery.
Sensors and Switches - Brakes and Traction Control >
< Trunk / Liftgate Switch|Locations