ABS/TCS - Sensor Cluster DTC Diagnosis|Page 2843 >
< Trunk / Liftgate Switch|Locations|Page 2837
XC90 FWD L6-3.2L VIN 98 B6324S (2007)
Sensors and Switches - Brakes and Traction Control
Acceleration/Deceleration Sensor
Component Information
Technical Service Bulletins
ABS/TCS - Sensor Cluster DTC Diagnosis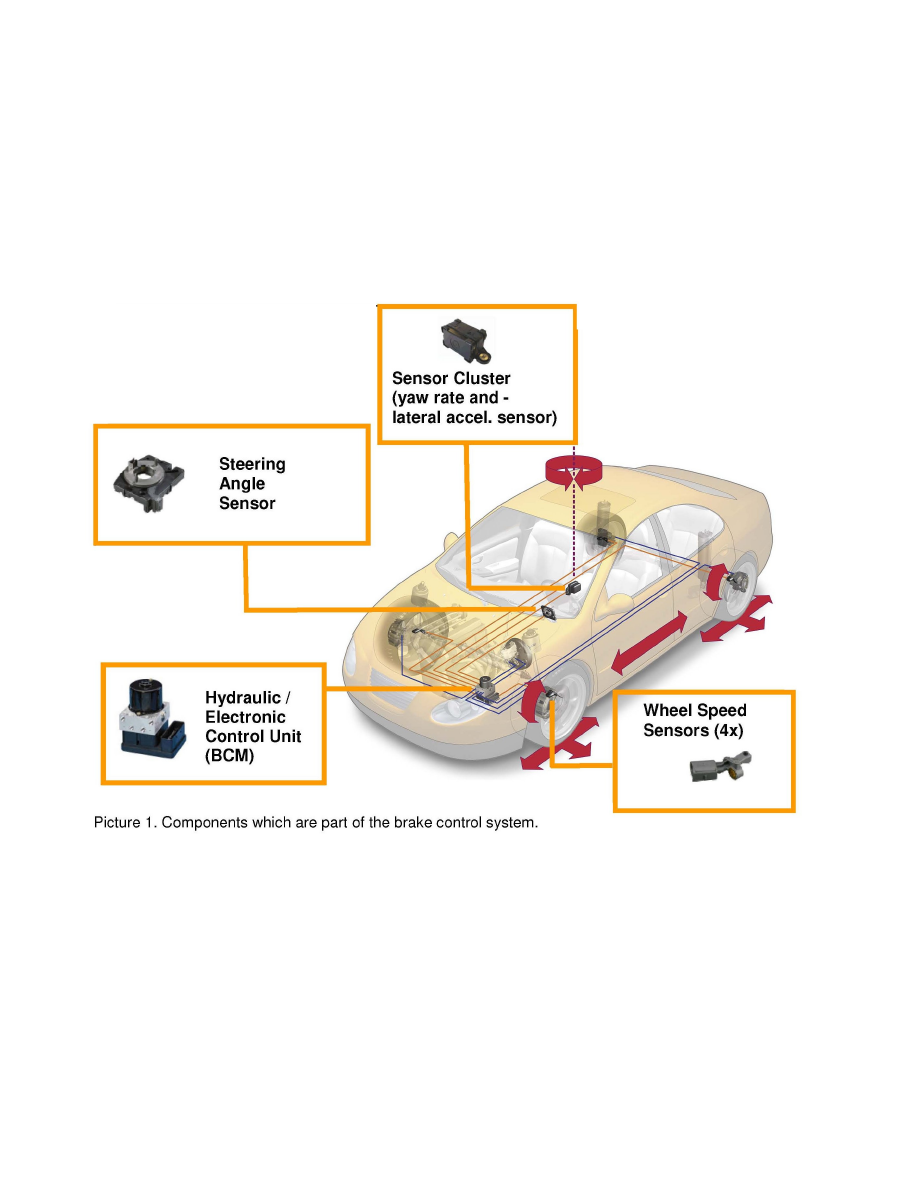 Acceleration/Deceleration Sensor: Technical Service Bulletins
ABS/TCS - Sensor Cluster DTC Diagnosis
NO: 59-16
DATE: 6-4-2008
MODEL: XC90
M. YEAR: 2005-
SUBJECT:
Brake Control System - Sensor Cluster DTC's
REFERENCE: VIDA, TNN 59-13, TNN 59-14, SB 60-5500
Note!
If using a printed version of this TNN, first check for the latest online version.
Description:
This TNN provides information about the brake control system; specifically, how to diagnose and repair certain issues related to the sensor cluster. The
brake control system consists of a number of components. The components covered in this TNN are shown in picture 1.
The brake control system is used for a number of functions including: Stability control, Traction control, Anti-spin and Active yaw control. For further
information, please see VIDA; Design and Function.
Sensors and Switches - Brakes and Traction Control
Acceleration/Deceleration Sensor
Component Information
Technical Service Bulletins
ABS/TCS - Sensor Cluster DTC Diagnosis
ABS/TCS - Sensor Cluster DTC Diagnosis|Page 2843 >
< Trunk / Liftgate Switch|Locations|Page 2837