Level Sensor, Fuel Tank, Right-Hand/Fuel Tank, Replacing|Page 3308 >
< Level Sensor, Fuel Tank, Right-Hand/Fuel Tank, Replacing|Page 3306
XC90 FWD L6-3.2L VIN 98 B6324S (2007)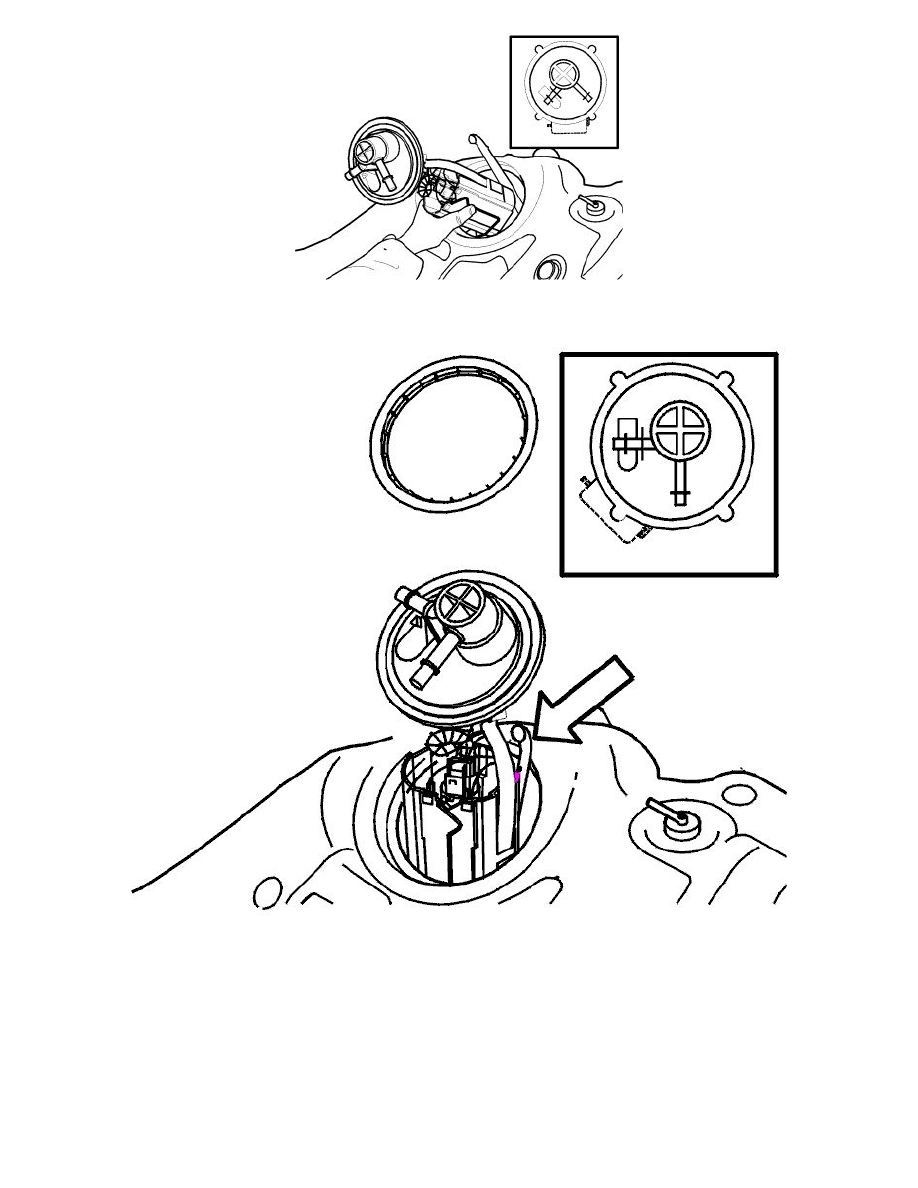 -
Loosen plastic tube from slot in pump housing
-
Hold float against pump housing and install fuel pump in position 2 (see figure).
-
Turn fuel pump to position 1 (see figure)
-
Press plastic tube firmly into slot in pump housing
-
Press fuel pump down in hole
-
Install lock ring and tighten by hand.
Note! Markings on cover and fuel tank.
-
Tighten lock ring using special tool 999 5720 Wrench See: Tools and Equipment/999 5720 Wrench.
-
Install seal and hatch onto fuel pump.
Level Sensor, Fuel Tank, Right-Hand/Fuel Tank, Replacing|Page 3308 >
< Level Sensor, Fuel Tank, Right-Hand/Fuel Tank, Replacing|Page 3306