Collision Sensor Front, Replacing|Page 3985 >
< Collision Sensor Front, Replacing|Page 3983
XC90 FWD L6-3.2L VIN 98 B6324S (2007)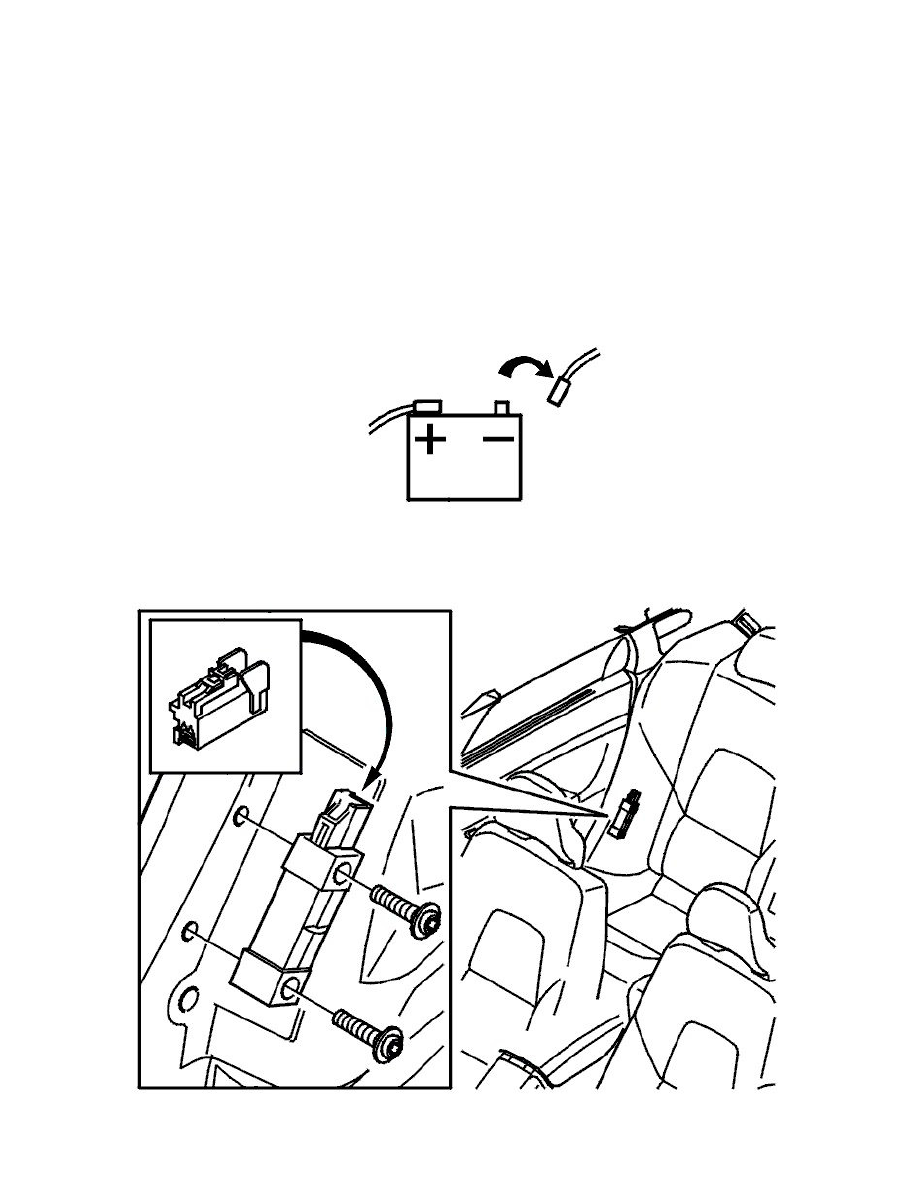 -
the 2 screws
-
the collision sensor.
Installing the collision sensor in the B-post
Install:
-
the collision sensor
-
the 2 screws. Tighten. See 
-
the connector
-
the B-post panel. See Panel B-post, replacing See: Body and Frame/Interior Moulding / Trim/Trim Panel/Service and Repair/Panel B-Post,
Replacing.
Collision sensor C-post, replacing
Preparations
Remove the battery lead. See Battery, disconnecting See: Starting and Charging/Battery/Service and Repair/Procedures/Battery, Disconnecting.
Removing the collision sensor from the C-post
Remove:
-
the side panel. See Side panel cargo compartment, replacement See: Body and Frame/Interior Moulding / Trim/Trim Panel/Service and
Collision Sensor Front, Replacing|Page 3985 >
< Collision Sensor Front, Replacing|Page 3983