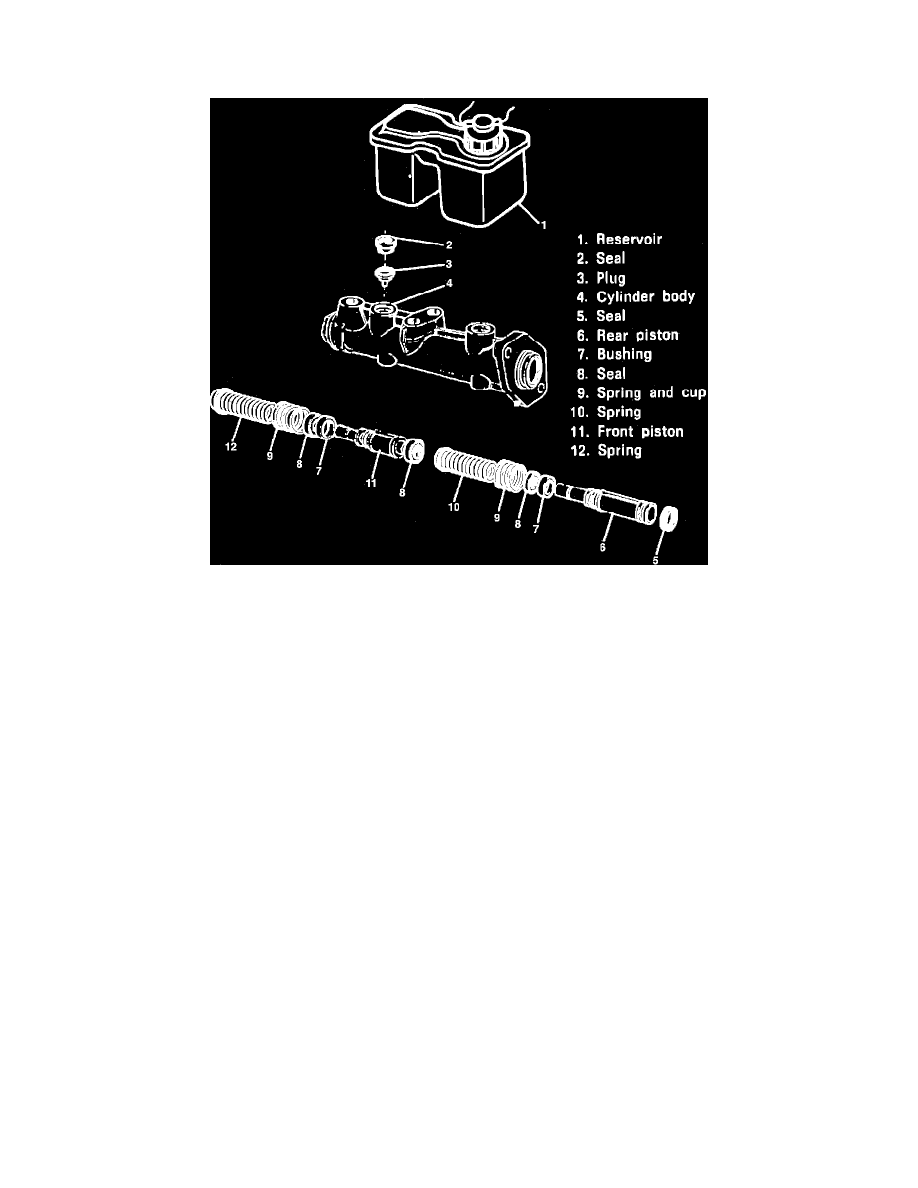 Brake Master Cylinder: Service and Repair
Overhaul
Fig. 1 Master Cylinder Overhaul
1.
Remove two connectors (1), seals (2) and plug (3). Fig. 1.
2.
Remove remaining internal parts (5 through 12).
3.
Carefully inspect cylinder bore and piston surfaces. They should have a mirror-like finish without any kind of roughness. The cylinder bore can be
hosed to prevent leaks or excessive wear of seals and pistons. Do not increase size of bore.
4.
Replace seals and dustcovers.
5.
Clean all parts with denatured alcohol and lubricate with brake fluid. Reassemble in reverse order of disassembly.