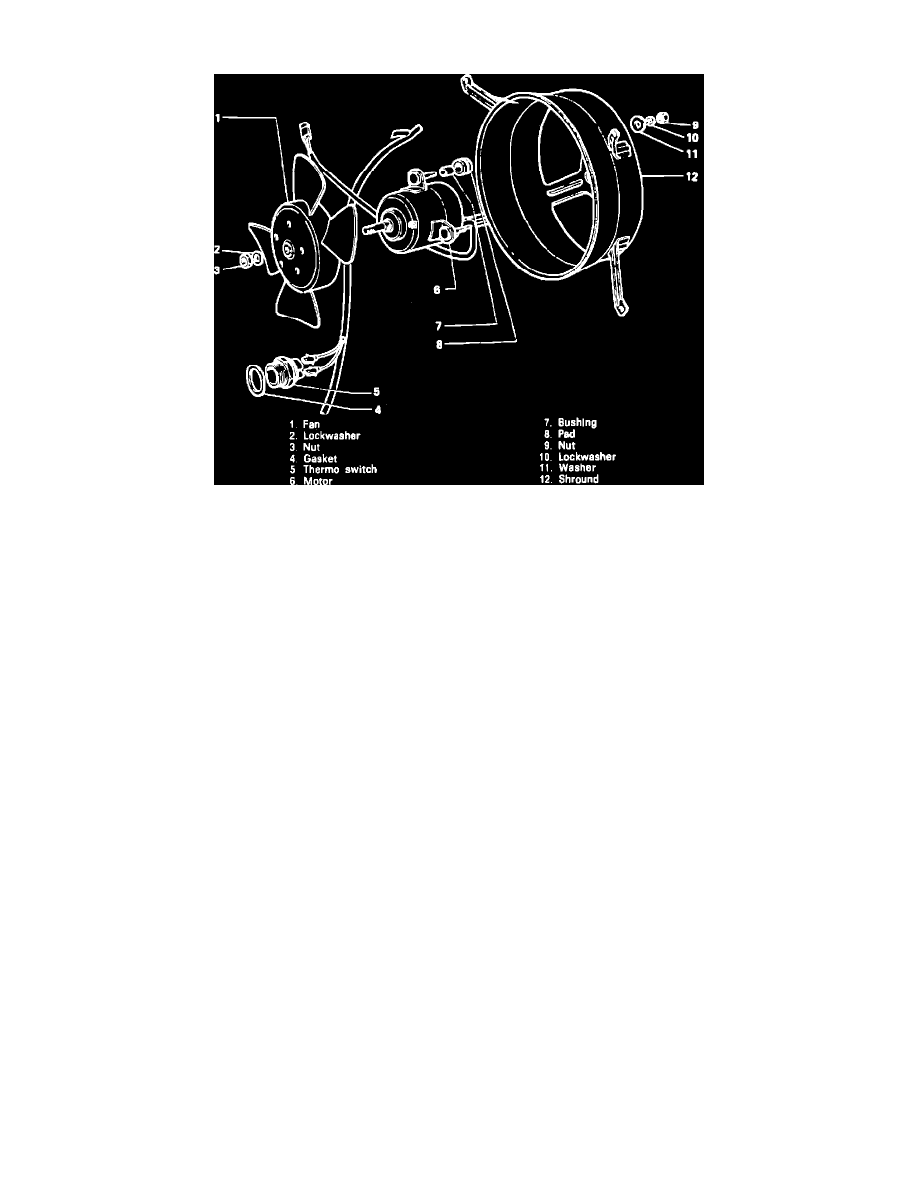 Radiator Cooling Fan Temperature Sensor / Switch: Testing and Inspection
Fig. 1 Cooling Fan & Thermo Switch Installation
1.
Drain cooling system and remove thermo switch from radiator, Fig. 1.
2.
Connect suitable ohmmeter between switch terminals.
3.
Heat thermo switch in suitable solution while observing ohmmeter.
4.
Meter should indicate continuity when temperature reaches 196-200°F.
5.
Allow switch to cool while observing meter. Meter should indicate no continuity as temperature drops below 187-191°F.
6.
If switch fails to operate as outlined, sensor is defective.