< PREV PAGE
NEXT PAGE >
Yugo L4-1300cc 1.3L (1991)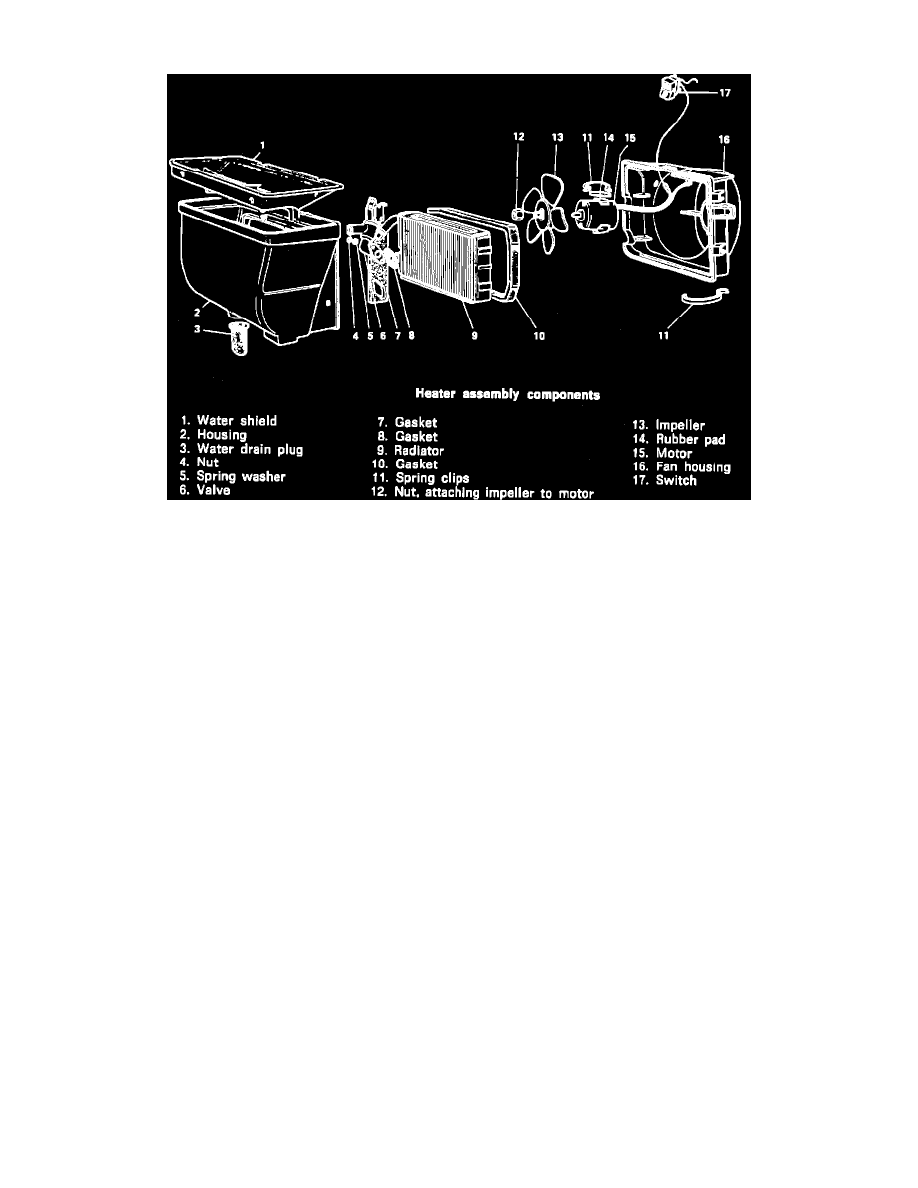 Heater Core: Service and Repair
Fig. 1 Exploded View Of Heater Assembly
1.
Disconnect battery ground cable.
2.
Drain coolant from radiator and heater core. To drain heater core, move top heater control lever fully to right.
3.
Loosen heater hose clamps at heater core.
4.
Remove air admission shutter actuator rod attaching screw and nut.
5.
Remove air conveyor and slide out radiator housing spring clips, Fig. 1.
6.
Remove outside air admission shutter actuating rod.
7.
Remove heater valve control cable.
8.
Remove heater core.
9.
Reverse procedure to install.
< PREV PAGE
NEXT PAGE >