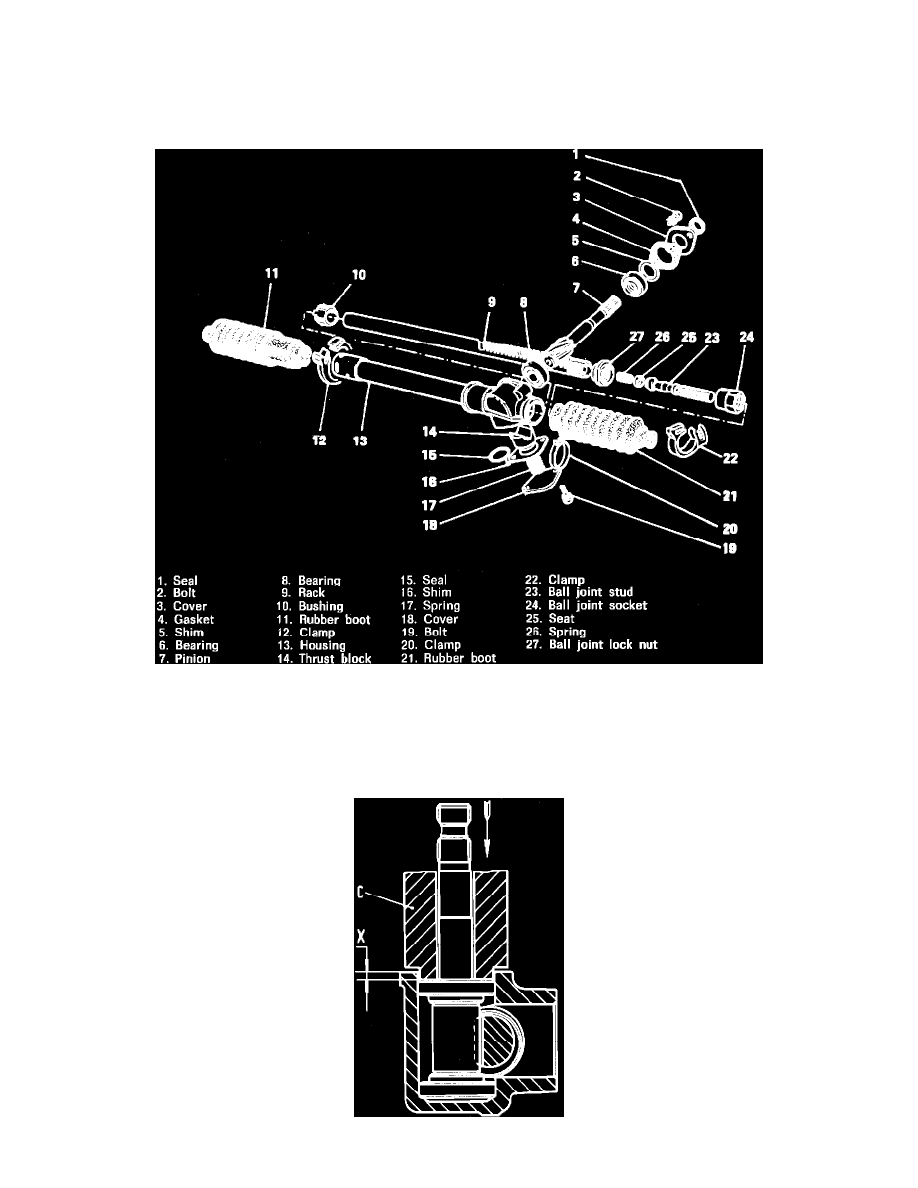 Steering Gear: Service and Repair
Assembly & Adjustment
Coat all friction surfaces with 90W oil prior to assembly and pack gear housing and boots with a total of 5.3 ounces of lithium based grease
containing molybdenum disulphide.
Fig. 1 Exploded View Of Steering Gear
1.
Seat lower pinion bearing in housing and install upper bearing on pinion shaft, Fig. 1.
2.
Install new bushing on rack, using drive A-74247 or equivalent to properly position bushing.
3.
Install rack in housing and center rack in travel.
4.
Install pinion assembly into housing, aligning matching marks made during disassembly.
Fig. 2 Pinion Preload Shim Selection