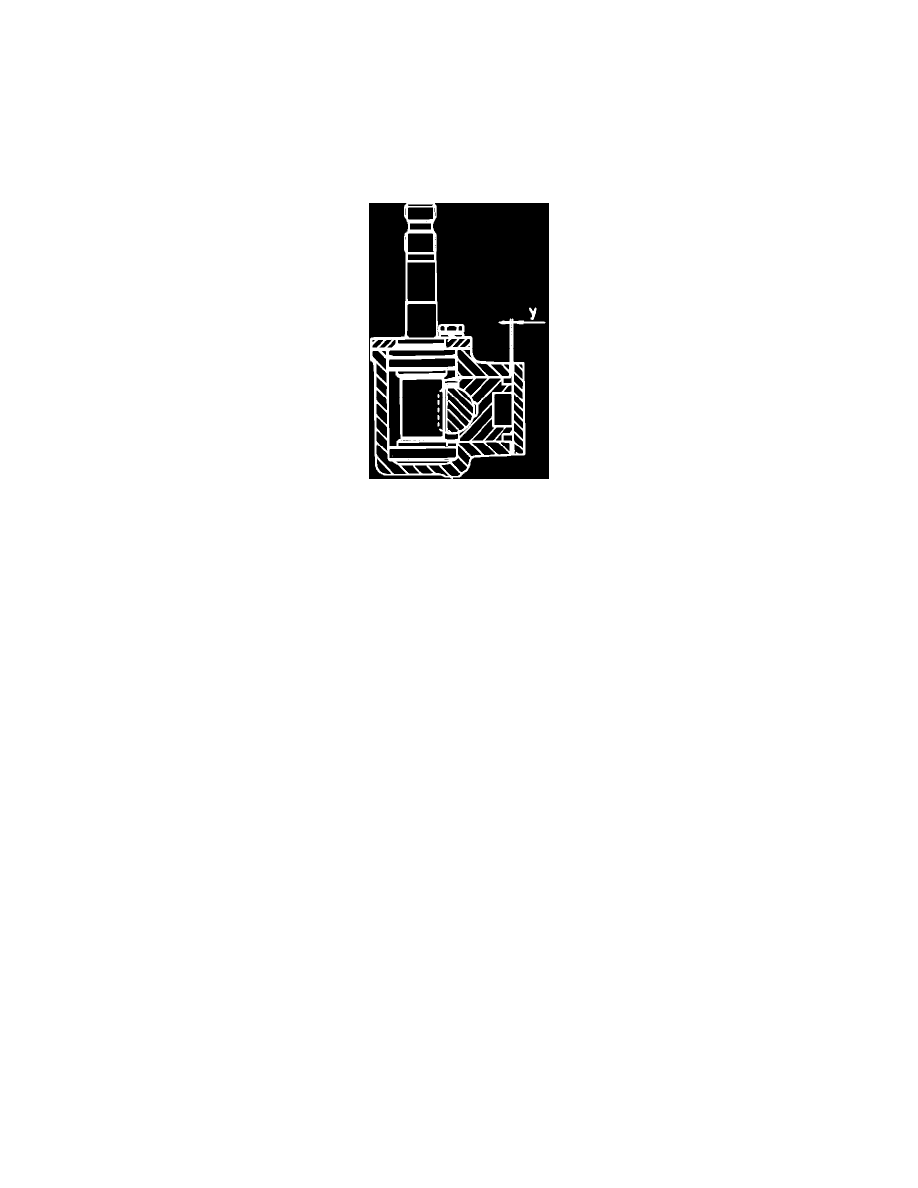 5.
Seat pinion and bearings using suitable driver (C), Fig. 2, then adjust pinion preload as follows:
a. Measure and record distance from top of upper pinion bearing to housing surface (X), Fig. 2.
b. Add 0.003 inch to dimension X and select shim to equal sum.
c. Install selected shims, ensuring that shims are centered on pinion.
6.
Install pinion cover, gasket and seal, then evenly tighten retaining bolts.
7.
Ensure that rack is centered in travel, then select rack adjuster shim as follows:
a. Install reach thrust block.
b. While holding thrust block against a rack, rotate pinion 180° to seat rack and pinion.
Fig. 3 Rack Thrust Block Shim Selection
c. Measure distance between top of rack thrust block and cover surface of housing (Y), Fig. 3.
d. Add .0035 inch to dimension Y and select shims equal to sum.
8.
Install rack thrust block seal, selected shims and cover, then evenly tighten retaining bolts.
9.
Rotate pinion through full travel several times, and ensure that gear box assembly operates smoothly without binding or sticking.
10.
Install new locknuts on rack.
11.
Install springs, ball joint seats, ball studs and ball joint sockets. Tighten locknuts to specifications and stake into slots in rack.
12.
Install rubber boots and retaining clamps.