< PREV PAGE
NEXT PAGE >
Yugo L4-1300cc 1.3L (1991)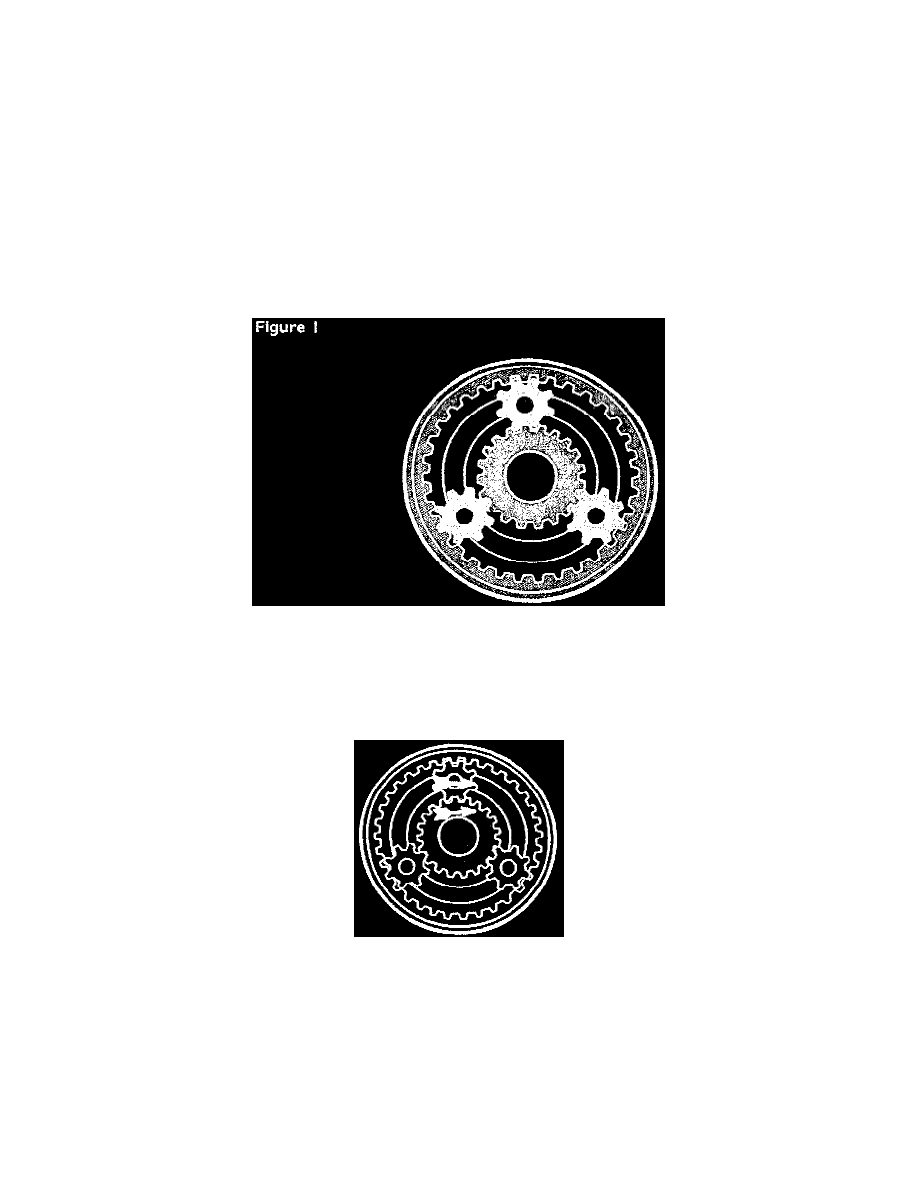 Automatic Transmission/Transaxle: Technical Service Bulletins
A/T - Math Part II
TSB: 89-30 (Oct)
SUBJECT: TRANSMISSION MATH - Part II
Planetary Gear Sets:
Knowing the gear ratios of an automatic transmission can come in handy at times -- especially when you're swapping transmission types or differentials.
The problem is in trying to find a manual with the ratios listed. What do you do?
BREAK OUT THE CALCULATOR, AND FIGURE IT OUT.
When you figure the gear ratios for planetary gear sets, it is just like any other gear set. You divide the output gear by the input. Also, don't count the
idler gear; planetaries are considered idler gears. Set them aside, their tooth count doesn't matter.
Now for the tricky part -- which gear do you consider the input, and which one the output? Figure 1 shows a planetary gear set with 34 teeth on the ring
gear and 20 teeth on the Sun gear.
FOR GEAR REDUCTION, one of the gears is held stationary, and the other is used for the INPUT. THE TOOTH COUNT FOR THE OUTPUT GEAR
IS THE SUM OF THE SUN GEAR AND THE RING GEAR, so if you are using the Sun gear for the input, then the ring gear + the Sun gear divided by
the Sun gear = Ratio.
EXAMPLE: 34 + 20 divided by 20 = 2.7:1 This is how 1st gear on a THM 700 R4 is calculated. (See figure)
When the ring gear is used as the input, then the ring gear + the Sun gear divided by the ring gear = Ratio.
< PREV PAGE
NEXT PAGE >