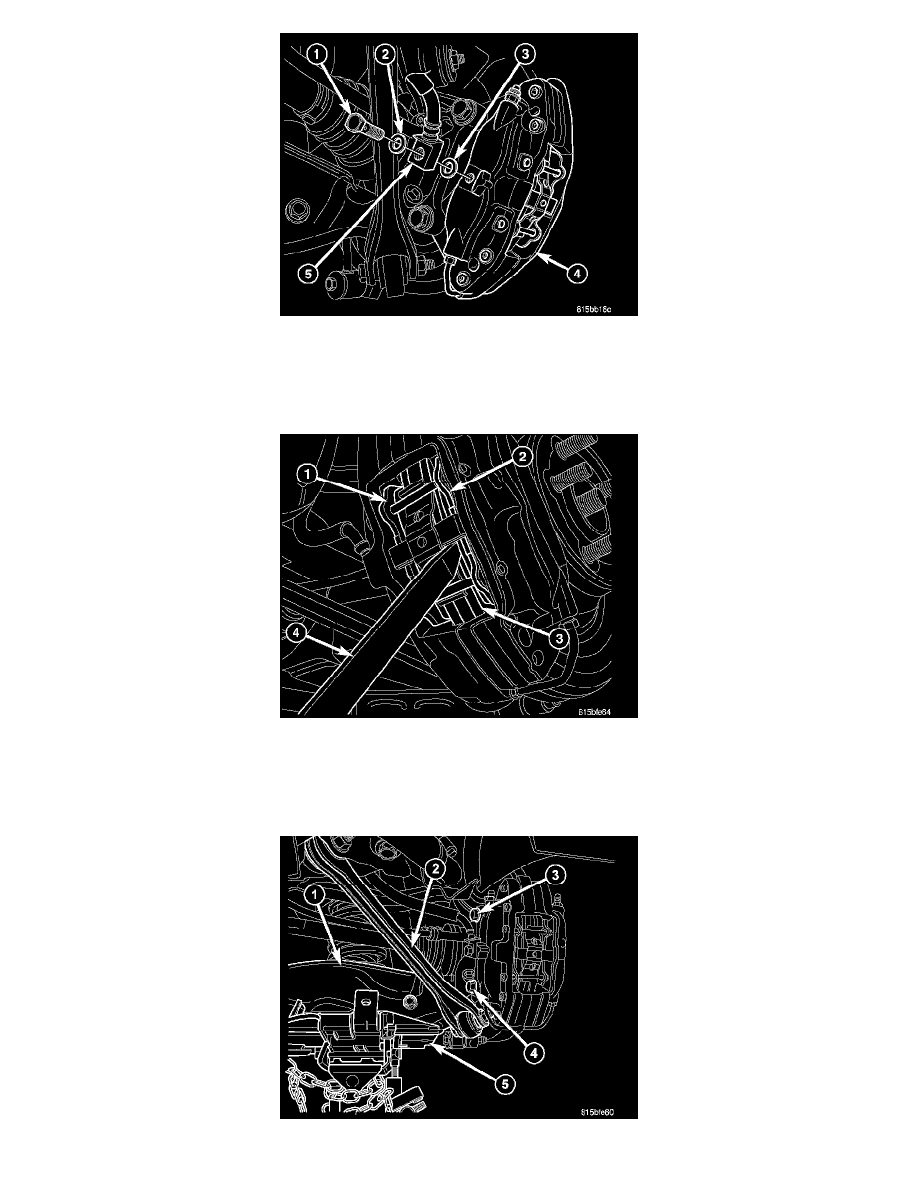 5. Remove banjo bolt (1) connecting flexible brake hose (5) to caliper (4). There are two sealing washers (2, 3) (one each side of hose fitting) that
will come off when bolt is removed. Discard these washers; install NEW washers on installation.
CAUTION:  When pushing pistons back into caliper bores, use only a trim stick as shown or other suitable soft tool. Never use a screwdriver or
other metal pry bar due to potential damage to braking surface of rotor, caliper, pistons or dust boots.
6. Place trim stick (4) between brake pad (2) and outer edge of rotor (3).
7. Using trim stick, slowly apply pressure against brake pad (2) until both pistons (on that side of caliper) are completely bottomed in bores of caliper
half.
NOTE:  Repeat above procedure to opposite brake pad (1) and pistons as necessary.