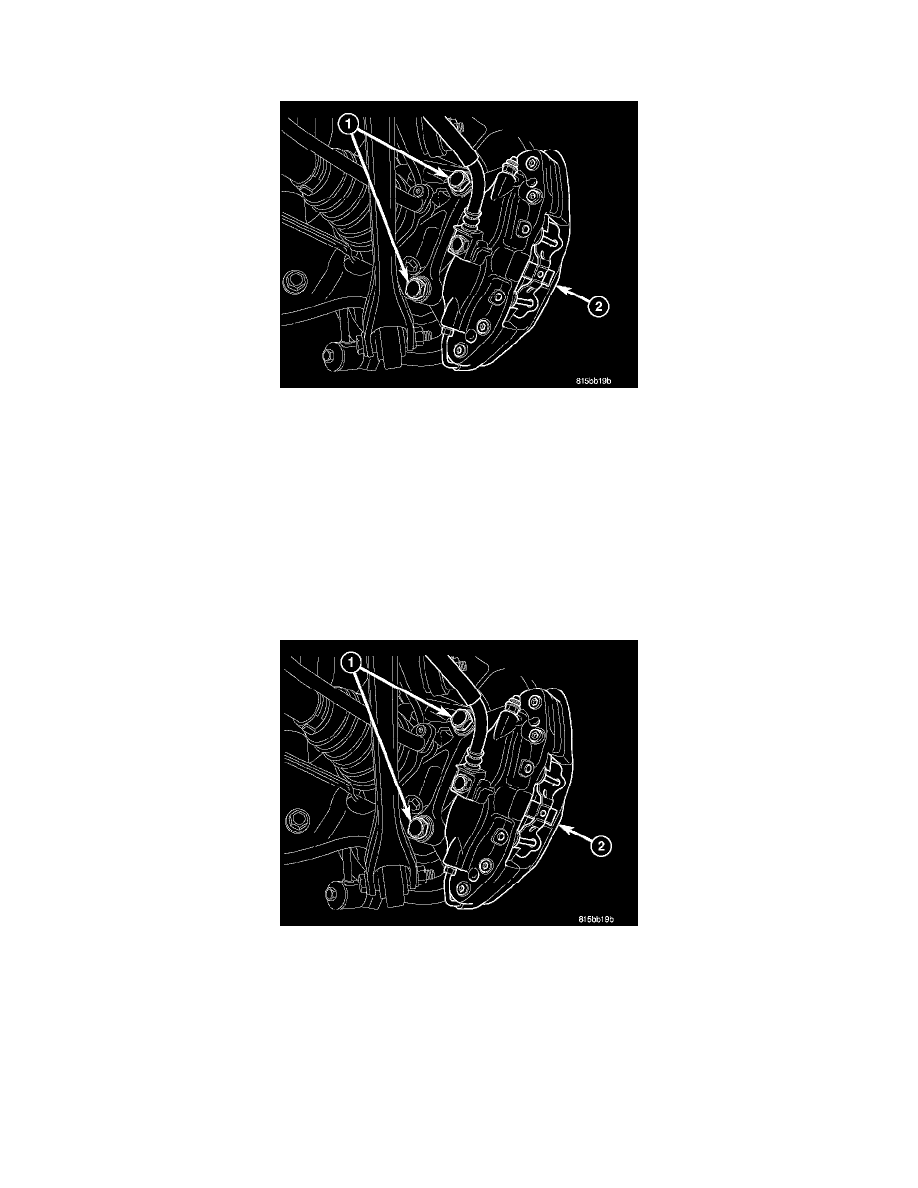 8. Support spring link (1) using a transmission jack (5) or other appropriate jack. Raise spring link just enough to access brake caliper lower
mounting bolt (4) from above compression link (2).
9. Remove the lower and upper caliper mounting bolts (1).
10. Remove brake caliper (2) with pads from knuckle and brake rotor.
11. If needed, remove brake pads  from caliper.
NOTE:  These calipers are not serviceable. Do not attempt disassembly.
INSTALLATION 
CAUTION:  Always inspect brake pads before installing disc brake caliper and replace as necessary.
1. Completely retract caliper pistons back into bores of caliper. Use hand pressure or a C-clamp may also be used to retract pistons, first placing a
wood block or used brake pad (not to be reused) over piston before installing C-clamp to avoid damaging piston.
2. If needed, install brake pads in caliper before installation.
3. Slide caliper with pads (2) over brake rotor and align with knuckle.
4. Install caliper mounting bolts (1). Tighten bolts to 130 Nm (96 ft. lbs.) torque.
5. Remove jack from under spring link.