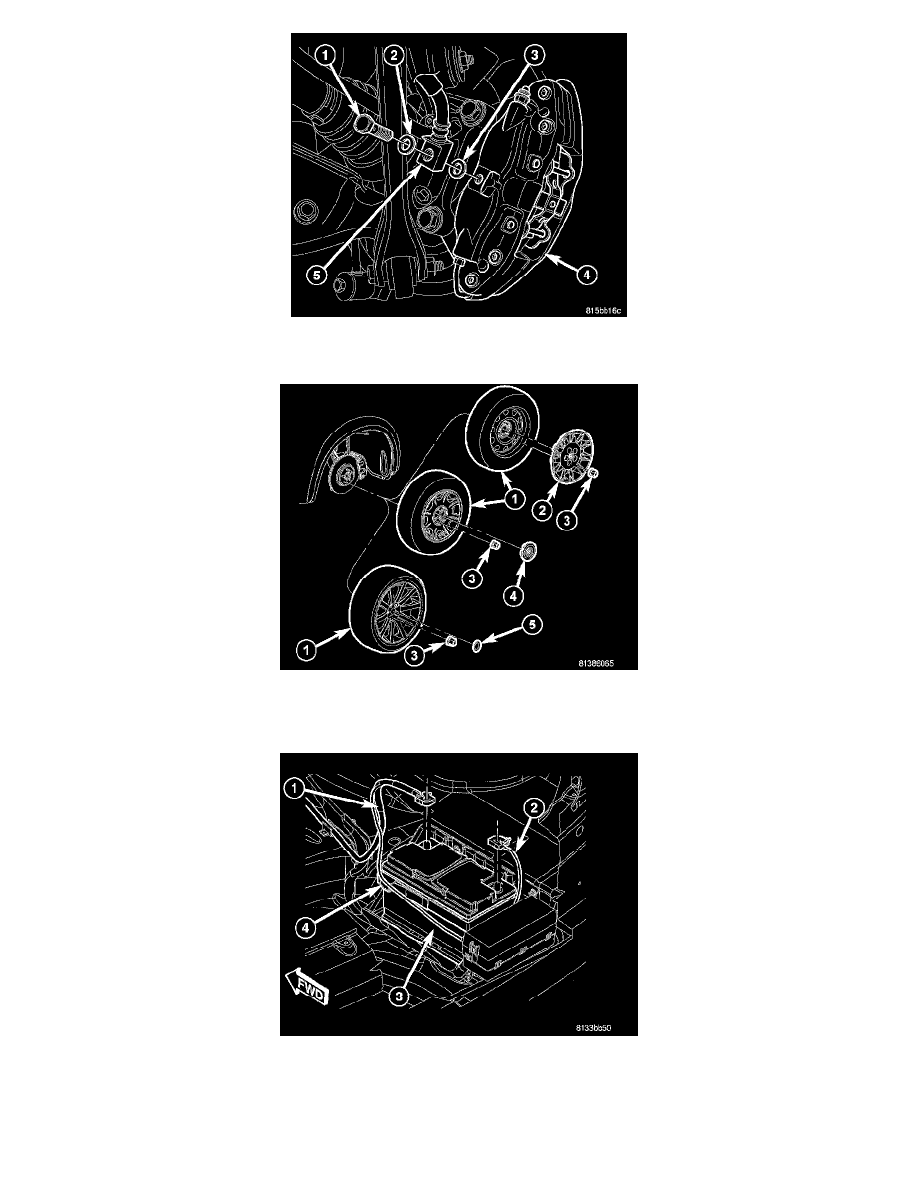 6. Install banjo bolt (1) attaching brake hose (5) to caliper (4). Install NEW washers (2, 3) on each side of hose fitting as banjo bolt is placed through
banjo fitting. Thread banjo bolt into caliper and tighten to 33 Nm (24 ft. lbs.) torque.
7. Install tire and wheel assembly (1). Tighten wheel mounting nuts (3) to 150 Nm (110 ft. lbs.) torque. 
8. Lower vehicle.
9. Remove brake pedal holding tool.
10. Connect battery negative cable (2) to battery post. It is important that this is performed properly.