< PREV PAGE
NEXT PAGE >
Commander 4WD V8-4.7L VIN N (2006)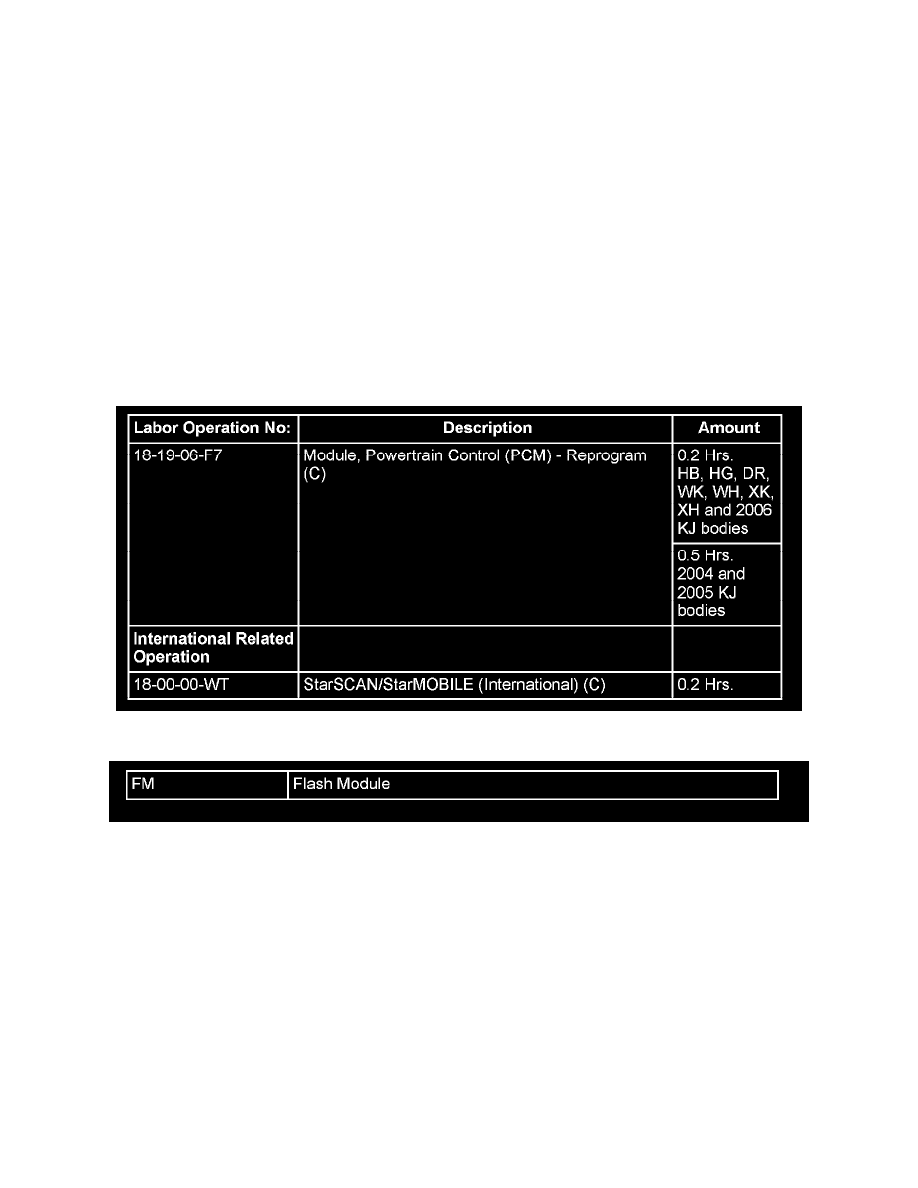 b. Follow the directions on the DRBIII(R) screen. When the flash process is complete, proceed to the next step.
13. Reset the "Pinion Factor" if necessary.
14. Perform the transmission Quick Learn Procedure if necessary.
15. Update the Sentry Key Immobilizer Module (SKIM) or Sentry Key Remote Entry Module (SKREEM), Secret Key data if necessary.
NOTE:
Due to the PCM programming procedure, a DTC may be set in other modules (TCM, BCM, MIC, SKIM, etc.) within the vehicle, if so
equipped. Some DTC's may cause the MIL to illuminate. Check all modules using "Module Scan", record the DTC's, and erase these DTC's
prior to returning the vehicle to the customer. Erase any DTC's in the PCM only after all other modules have had their DTC's erased.
NOTE:
The following step is required by law when reprogramming a PCM and/or TCM.
16. Type the necessary information on the "Authorized Software Update label, p/n 04275086AB and attach near the VECI label.
POLICY:
Reimbursable within the provisions of the warranty.
TIME ALLOWANCE:
FAILURE CODE:
Disclaimer:
This bulletin is supplied as technical information only and is not an authorization for repair.
< PREV PAGE
NEXT PAGE >