< PREV PAGE
NEXT PAGE >
Freelander Service Procedures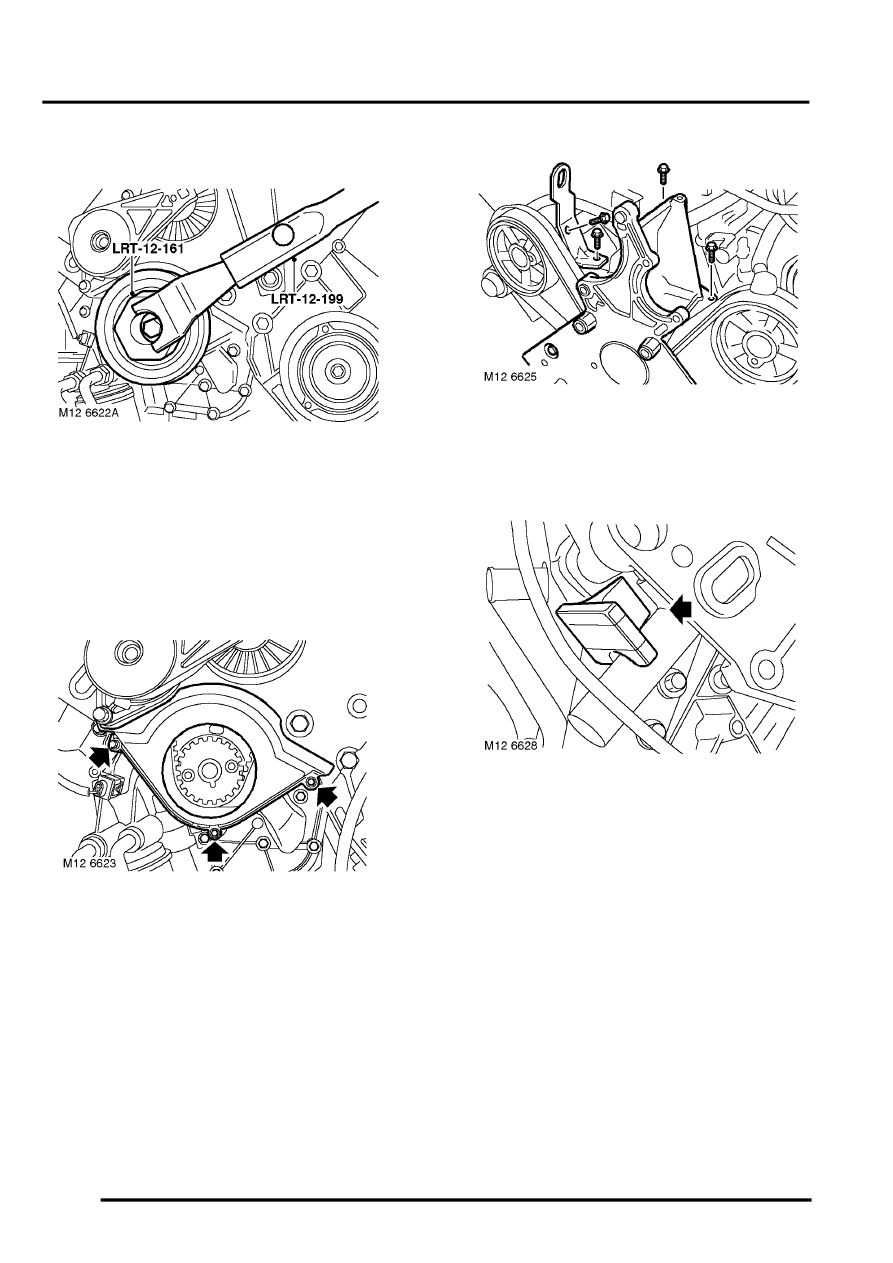 ENGINE - K SERIES KV6
12-3-110 OVERHAUL
19. Assemble  LRT-12-161  to  LRT-12-199 and 
secure with clamp bolt.
20. Insert LRT-12-161 with LRT-12-199 into 
crankshaft pulley, loosen and remove pulley 
bolt.
CAUTION: Ensure crankshaft does not 
rotate during above operation.
21. Remove LRT-12-161 and LRT-12-199 from 
crankshaft pulley.
22. Remove crankshaft pulley.
23. Remove 3 bolts securing camshaft timing belt 
lower cover to cylinder block and remove cover.
24. Remove 3 bolts securing engine front mounting 
plate and lifting bracket to cylinder block.
25. Remove bolt securing lifting bracket to RH 
cylinder head and remove lifting bracket.
26. Remove rubber blanking plug from around 
camshaft timing belt tensioner.
< PREV PAGE
NEXT PAGE >