< PREV PAGE
NEXT PAGE >
Freelander Service Procedures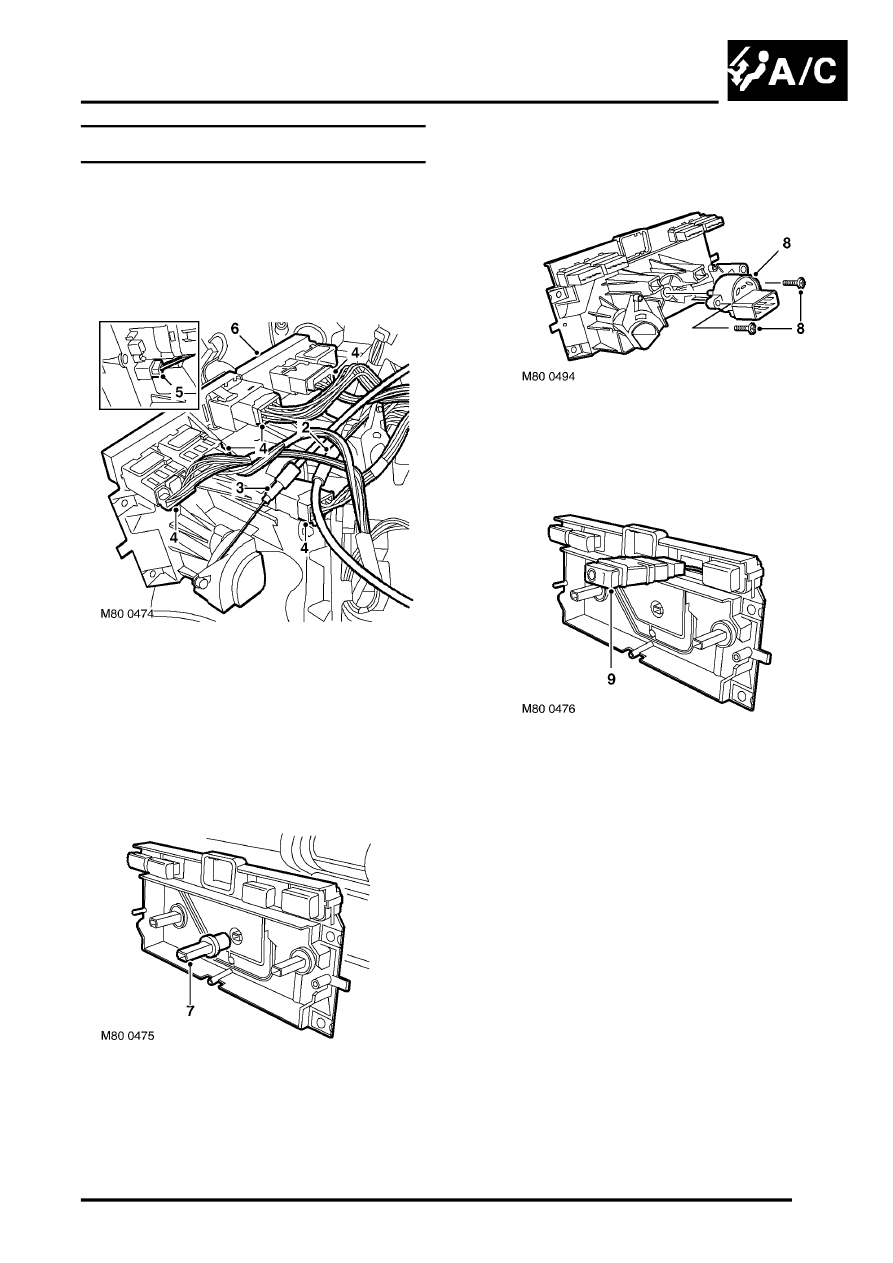 HEATING AND VENTILATION
REPAIRS
80-1
HEATING AND VENTILATION
REPAIRS
Controls - heater - up to 04MY
$% 80.10.02
Remove
1. Remove front console.
REPAIRS, Console - front - up to 04MY.
2. Release air blend control cable from control 
knob and abutment.
3. Release air distribution control cable from 
control knob and abutment.
4. Disconnect multiplugs from all switches.
5. Disconnect illumination multiplug.
6. Remove heater controls.
7. Remove fan speed switch drive shaft.
8. Remove 2 screws securing fan speed switch 
and remove switch.
9. Remove 5 switches from heater controls.
Refit
1. Fit switches to heater control housing. 
2. Fit fan speed switch and secure with screws.
3. Fit drive shaft to fan speed switch.
4. Fit heater control assembly to vehicle.
5. Connect switch and illumination multiplugs.
6. Connect air blend control cable to control knob 
and abutment.
7. Connect air distribution control cable to control 
knob and abutment.
8. Fit front console.
< PREV PAGE
NEXT PAGE >