< PREV PAGE
NEXT PAGE >
Freelander Service Procedures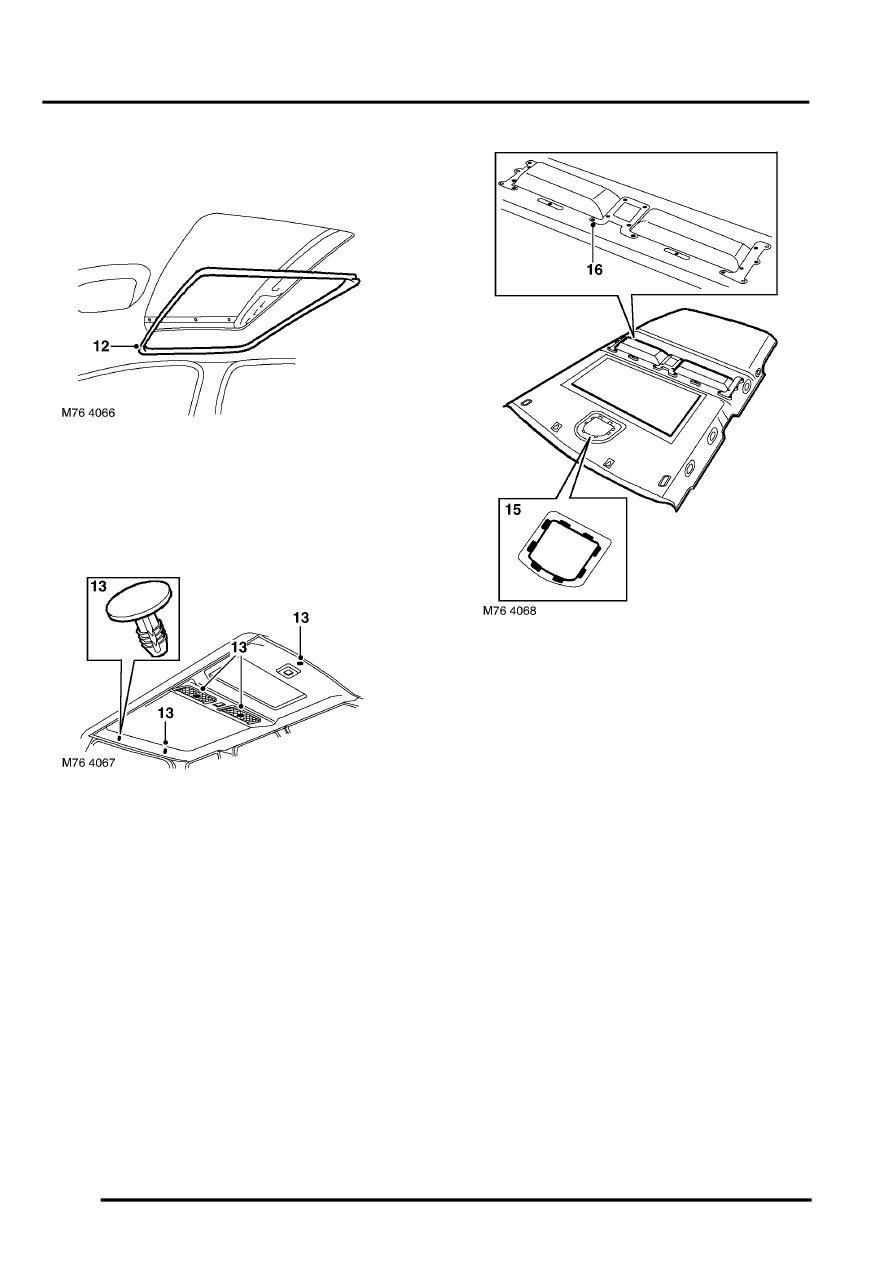 INTERIOR TRIM COMPONENTS
76-3-28 REPAIRS
11. Release headlining from front and rear door 
aperture seals.
12. Models with sun roof: Release and remove 
sun roof surround finisher from sun roof 
aperture.
13. Remove 5 retaining studs from headlining.
14. With assistance remove headlining through tail 
door.
NOTE: Do not carry out further dismantling if 
component is removed for access only.
15. Release 8 tags securing front roof lamp support 
and remove support.
16. Remove 14 nuts from stowage pockets, collect 
backing plates and remove stowage pockets.
< PREV PAGE
NEXT PAGE >