< PREV PAGE
NEXT PAGE >
Freelander Service Procedures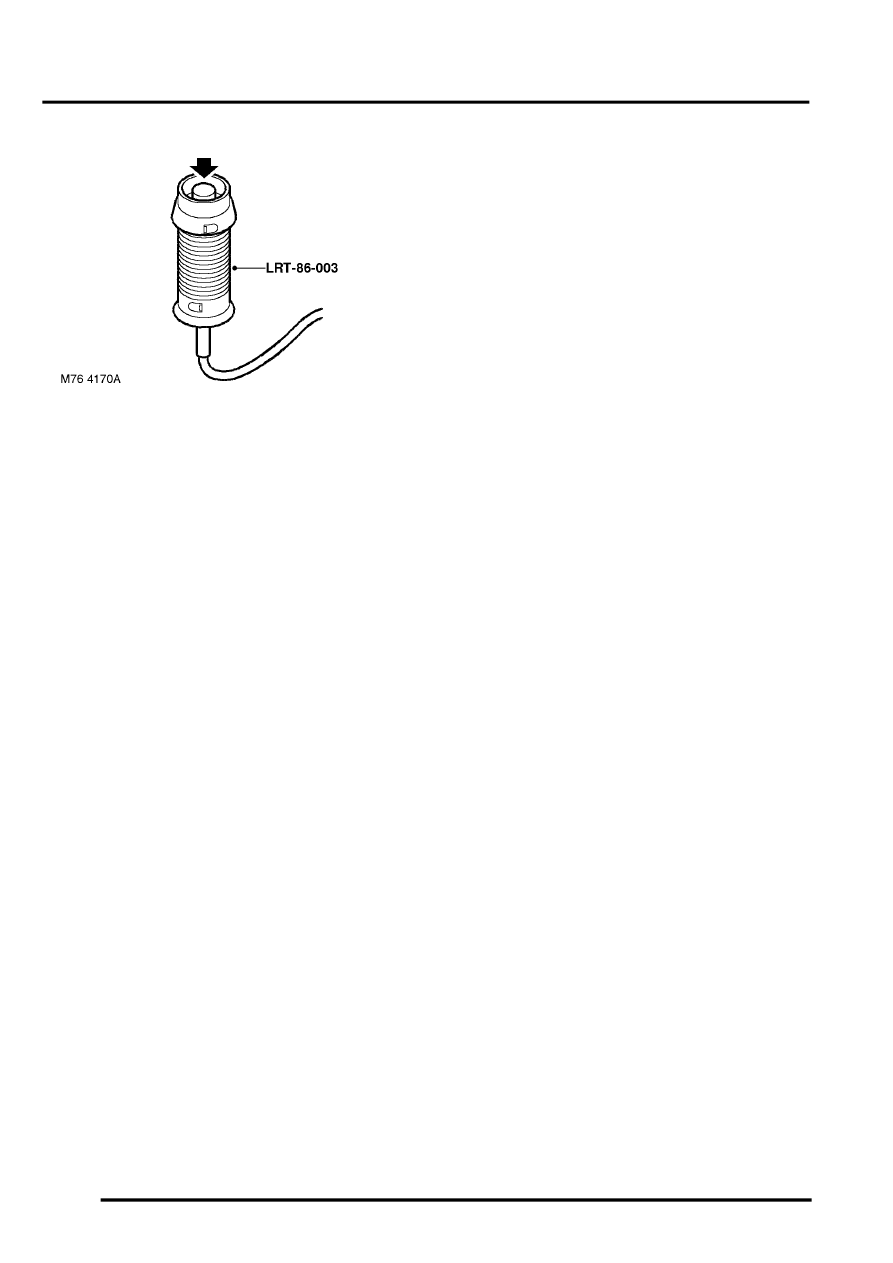 RESTRAINT SYSTEMS
75-24
REPAIRS
8. Press deployment tool operating button to 
deploy airbag module.
WARNING: A deployed airbag or seatbelt 
pre-tensioner is very hot, DO NOT return to 
a deployed airbag module until at least 30 
minutes have elapsed since deployment.
9. Disconnect flylead LRT-86–003–04  from pre-
tensioner connector and remove pre-tensioner 
from seat.
 
Pre-tensioner - seat belt - front.
10. Place pre-tensioner in plastic bag and seal bag.
11. Transport deployed pre-tensioner to 
designated area for incineration.
NOTE: Do not transport deployed SRS 
components in the vehicle passenger 
compartment.
12. Scrap all remaining parts of the seat belt and 
SRS system. DO NOT re-use or salvage any 
parts of the seat belt and SRS system.
< PREV PAGE
NEXT PAGE >