< PREV PAGE
NEXT PAGE >
Freelander Service Procedures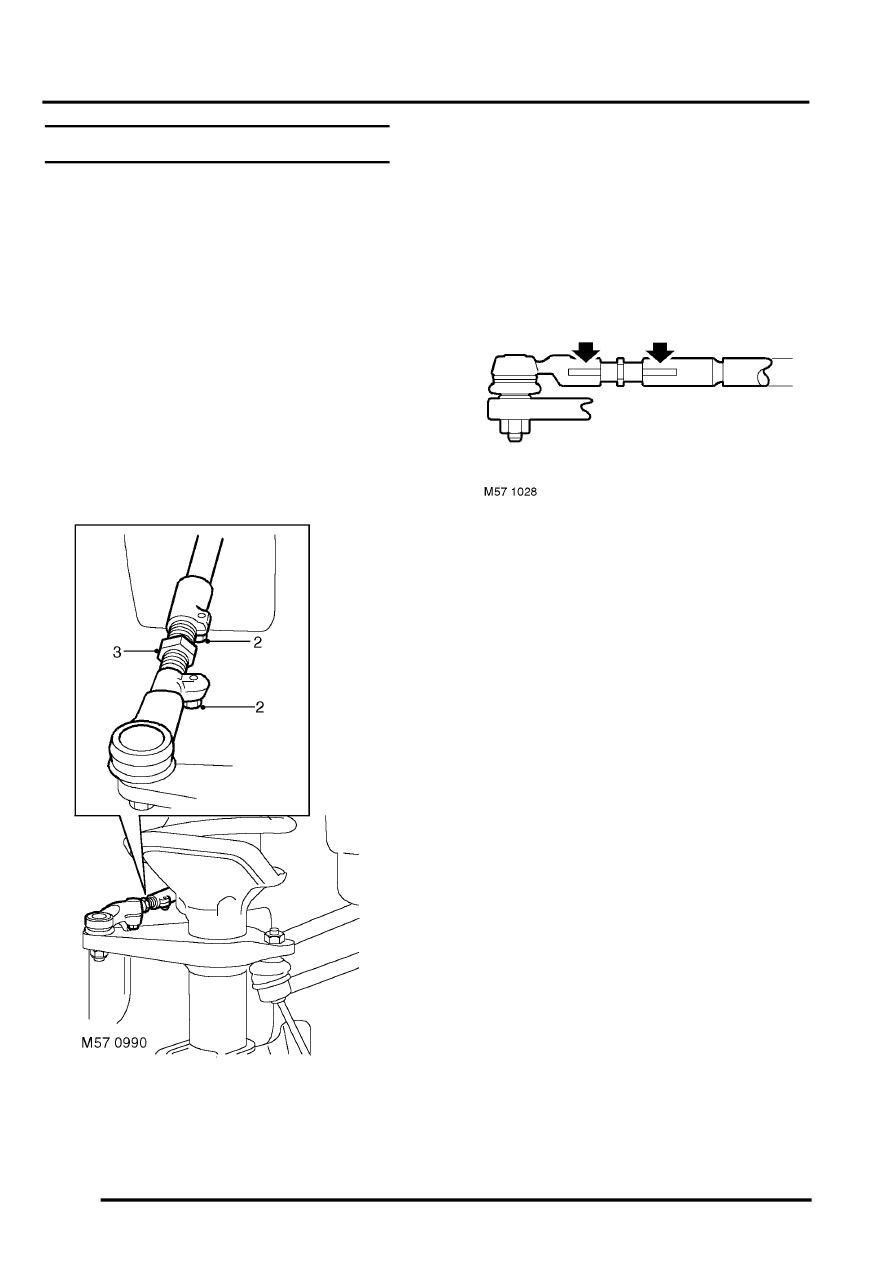 STEERING
57-2
ADJUSTMENTS
Front wheel alignment - check & adjust
$% 57.65.01
Check
1. Ensure tyre pressures are correct and vehicle 
is at kerbside weight.
2. Roll vehicle backwards and forwards to relieve 
stresses in steering and suspension.
3. Ensure that wheel alignment equipment is 
properly calibrated.
4. Check front wheel alignment is within 
tolerance. 
 
Adjust
1. Mark position of steering ball joints for 
reference.
2. Loosen track rod and ball joint pinch bolts.
3. Rotate turn buckle to obtain correct alignment. 
Ensure ball joint is not rotated.
CAUTION: Both track rods must be rotated 
an equal amount.
4. Recheck front wheel alignment.
5. Tighten track rod and ball joint pinch bolts to 28 
Nm (21 lbf.ft).
CAUTION: Ensure slots in turn buckle 
clamps are aligned.
< PREV PAGE
NEXT PAGE >