< PREV PAGE
NEXT PAGE >
PB 150 V8-318 5.2L VIN T 2-BBL (1983)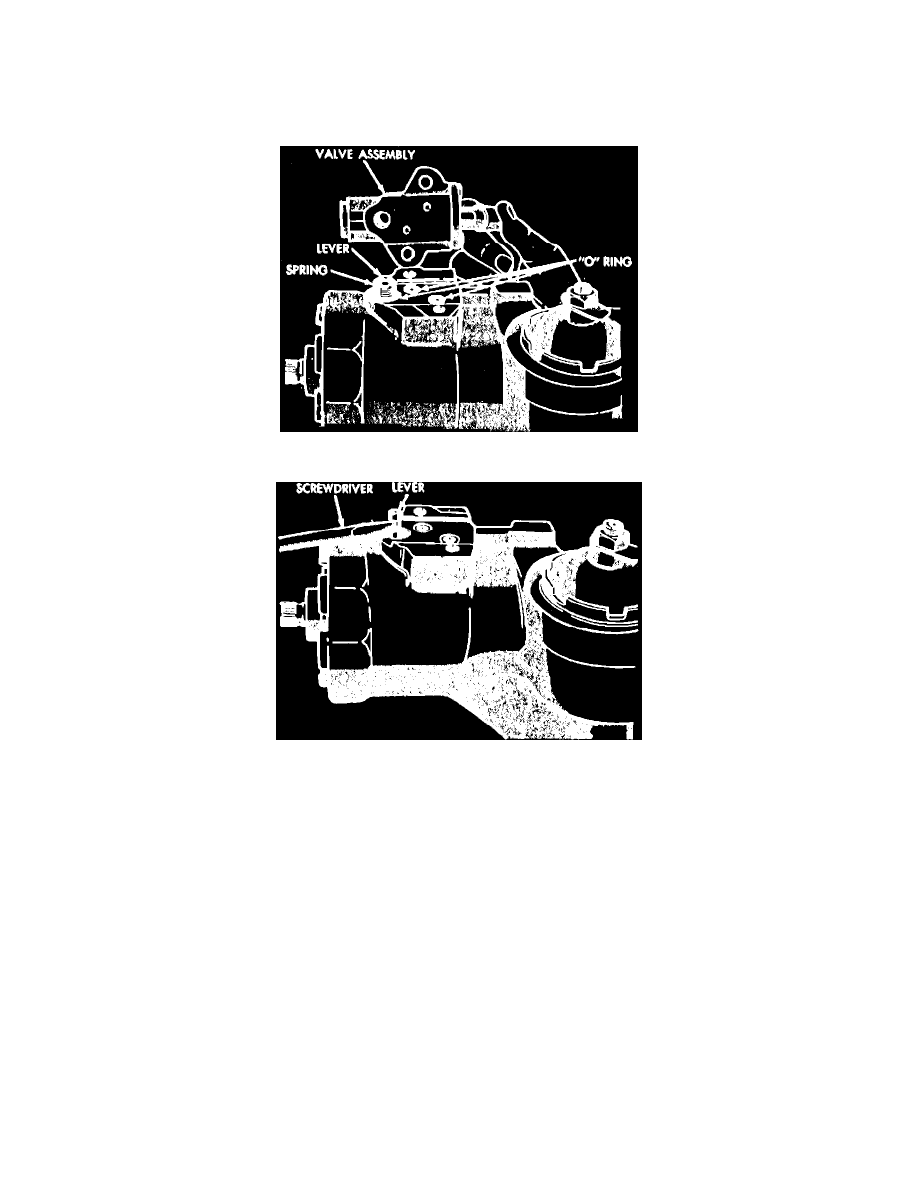 Steering Gear: Service and Repair
Power Steering Gear Service
Constant Control Type Power Steering Gears
Fig. 1 Valve body assembly removal
Fig. 2 Pivot lever removal
1. Drain steering gear by rotating worm shaft from stop to stop.
2. Remove valve body attaching screws, then the valve body. Remove and discard three valve body O-rings.
3. Remove pivot lever and pivot lever spring by prying under spherical head of lever with a suitable screwdriver. Use care not to collapse slotted end
of pivot lever, as this will destroy spherical head bearing tolerances.
4. Loosen sector shaft adjusting screw locknut, then remove sector shaft cover spanner nut using tool No. C-3989.
5. Install tool No. C-3786 onto threaded end of sector shaft, then slide tool into housing until tool and shaft engage with bearings.
6. Rotate wormshaft to full left turn position to compress power train components, then remove power train attaching nut using tool No. C-3989.
Remove housing head washer.
7. While maintaining power train in a firmly compressed position, pry on piston teeth using a suitable screwdriver and remove complete power train.
The cylinder head, center race and spacer assembly and the housing head must be kept in close contact since the reaction rings may become
disengaged from grooves in cylinder head and housing. Also, the center spacer may separate from center race and jam in the housing, in turn
damaging the spacer and/or housing when removing the power train.
Saginaw Rack & Pinion Power
< PREV PAGE
NEXT PAGE >