< PREV PAGE
NEXT PAGE >
PB 150 V8-318 5.2L VIN T 2-BBL (1983)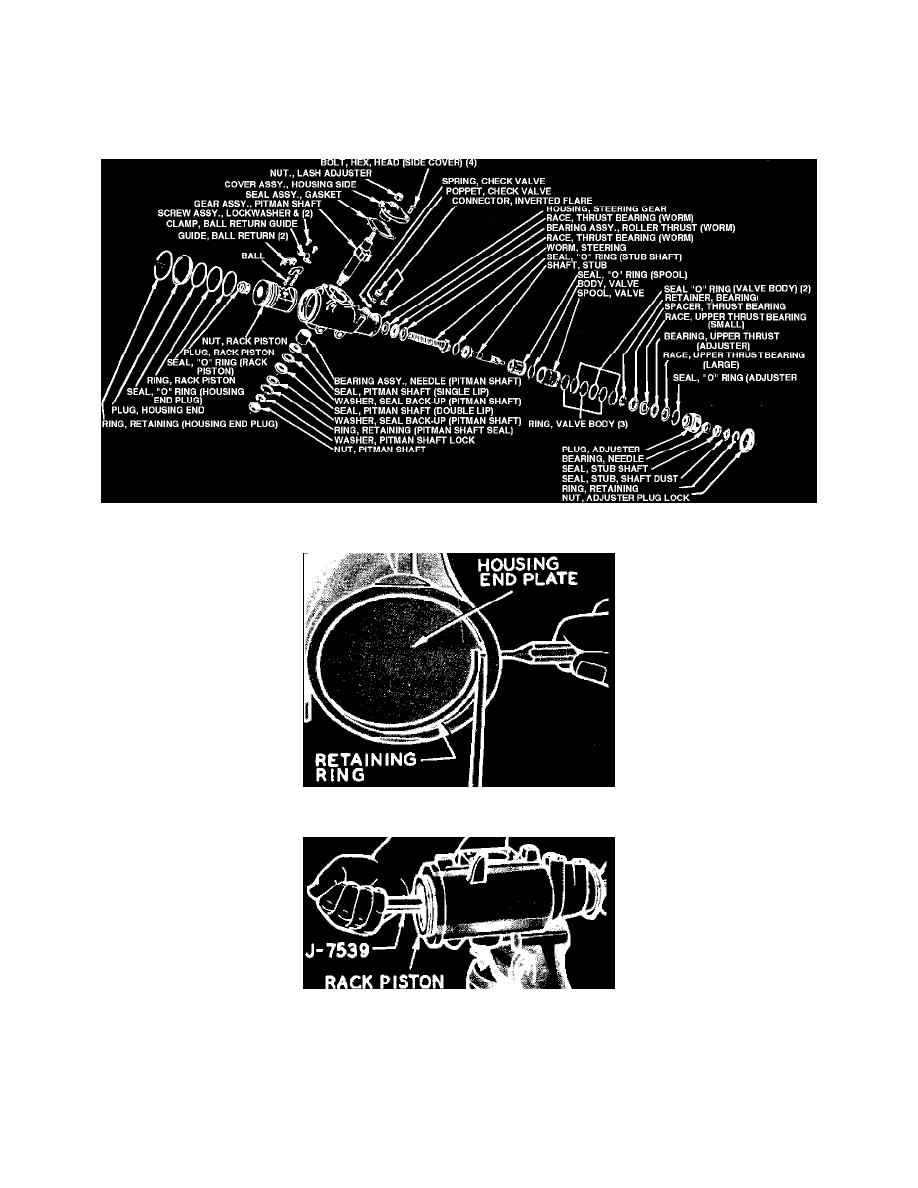 18. Remove lower pinion bearing retaining ring, then using a suitable drift, tap lower pinion bearing from housing.
19. Using a suitable drift, tap upper pinion bushing and seal from housing.
20. Using a suitable flare wrench, loosen fittings and remove cylinder lines from housing. Also remove line fitting Of-rings.
21. Mark breather tube location on housing for reassembly, then remove breather tube and grommet.
Disassemble Gear
Fig. 3 Model 800-808 power steering gear disassembled
Fig. 5 Removing end plug retaining ring
Fig. 6 Installing rack-piston arbor tool in end of worm
< PREV PAGE
NEXT PAGE >