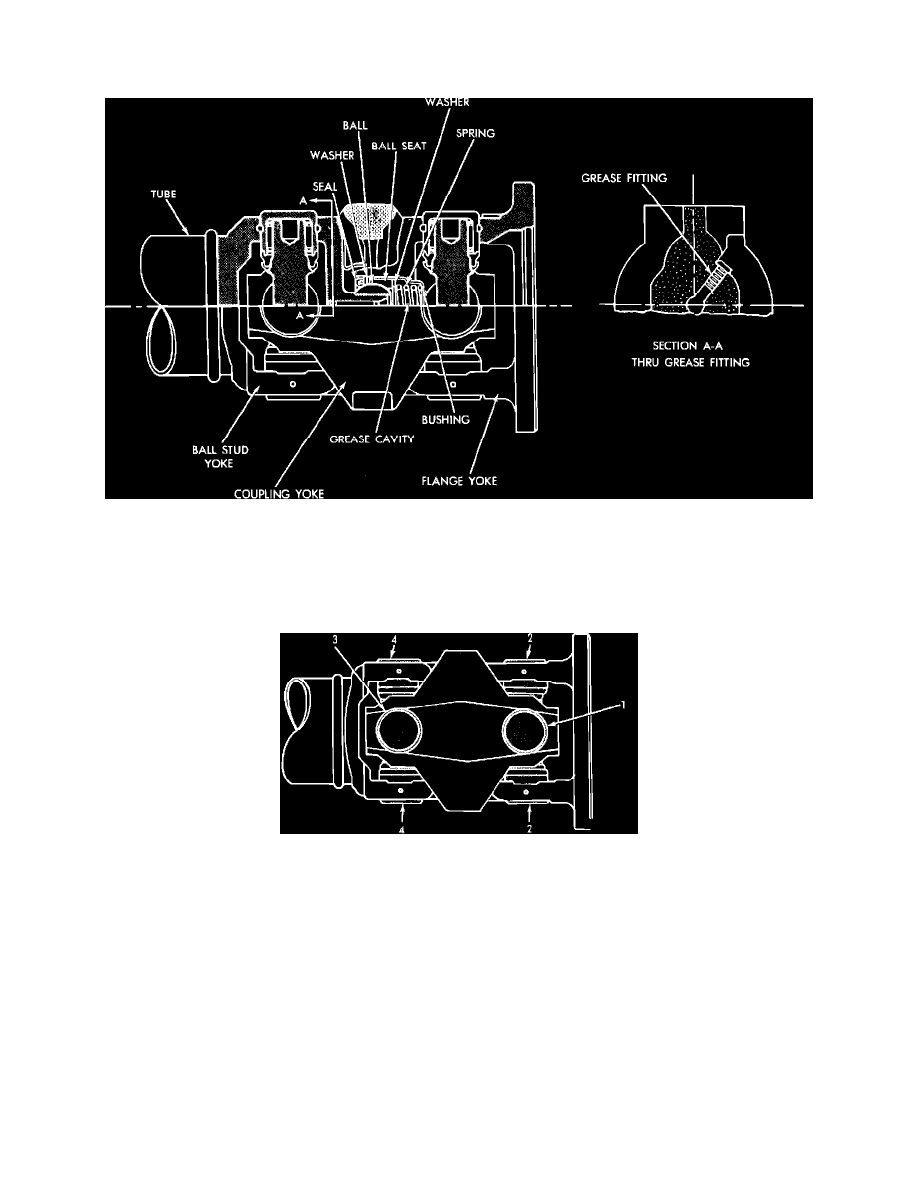 Universal Joint: Service and Repair
Constant Velocity Type
Fig. 9 Constant velocity (CV) universal joint
This type of universal joint, consists of two conventional cross and roller joints connected with a special link yoke. Because the two joint angles are
the same, even though the usual universal joint fluctuation is present within the unit, the acceleration of the front joint (within the yoke) is always
neutralized by the deceleration of the rear joint (within the yoke) and vice versa. The end result is the front and rear propeller shafts always turn at a
constant velocity.
Fig. 10 Bearing cap removal sequence