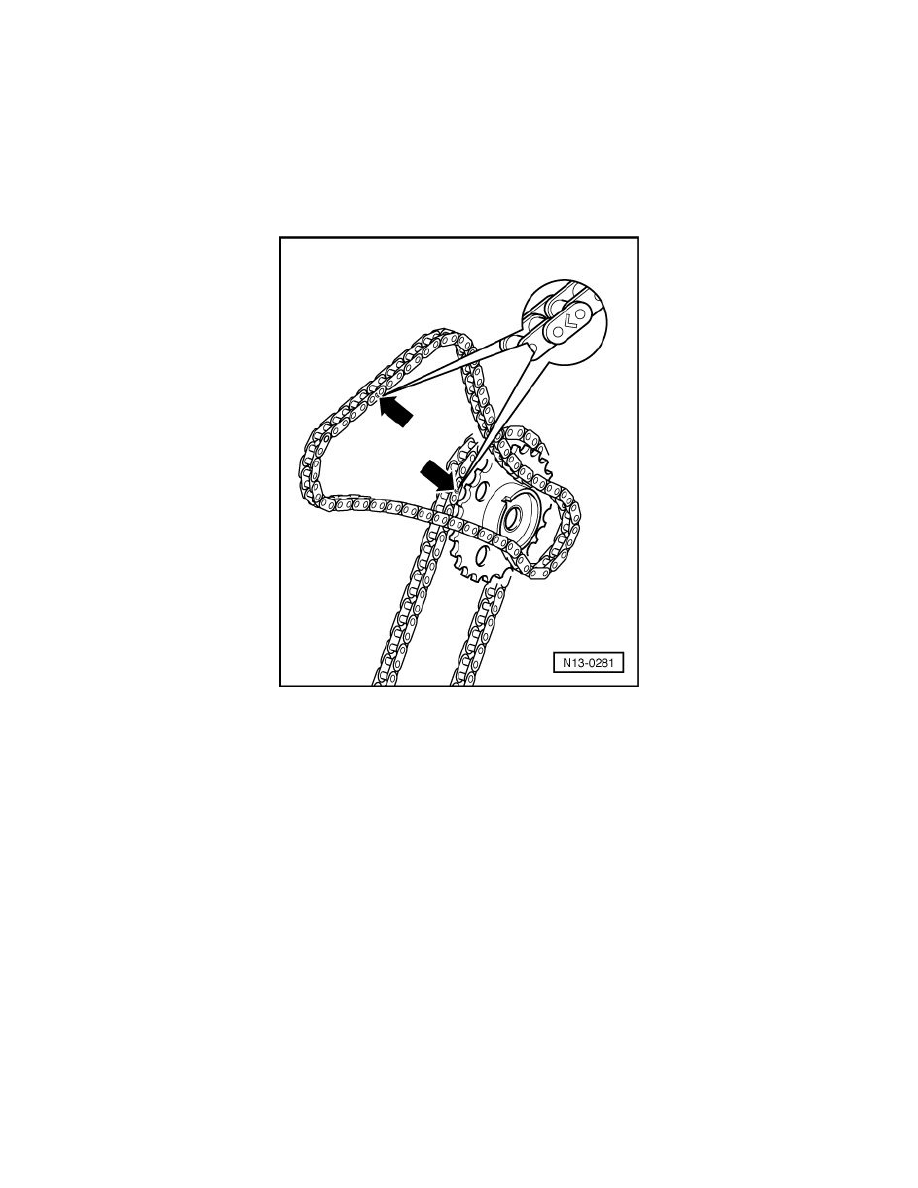 Repair/Camshaft Adjuster Valves.
‹› Mark the connector belonging to the component before disconnecting. 
25
Guide Rail
‹› For the camshaft timing chain - item 3 -.
‹› Clipped in to the control housing.
Timing Chain Marks
-
Mark the chains before removing (for example, with a arrow (in paint) pointing in the direction of rotation).
‹› DO NOT mark the chains using a center punch or similar means!