< PREV PAGE
NEXT PAGE >
940 L4-2.3L SOHC VIN 88 B230F (1992)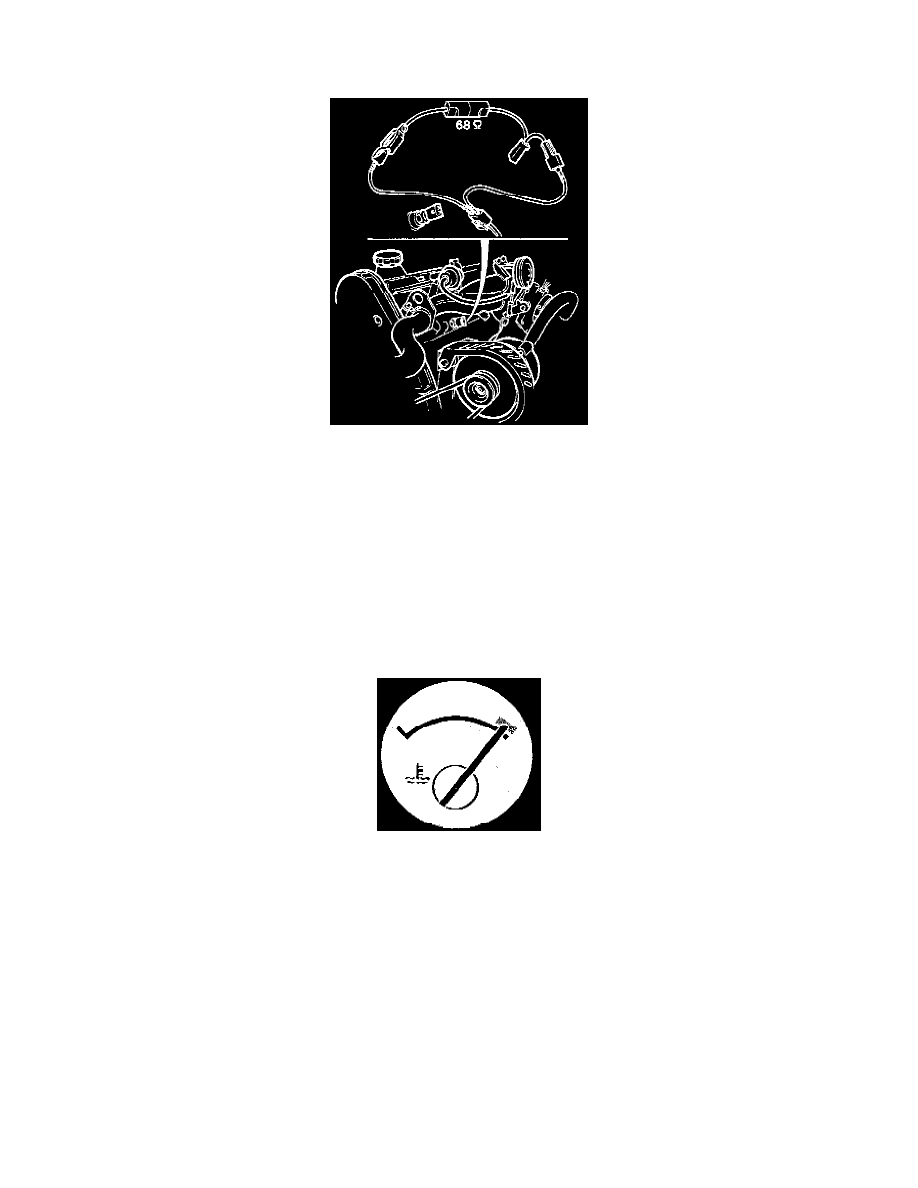 Temperature Gauge: Testing and Inspection
Testing Temperature Gauge
Check temperature gauge with a test resistor of 68 ohms, P/N 999 5824-1.
-
Disconnect battery negative lead.
-
Unplug connector at sensor.
-
Connect the test resistor between the two terminals in the connector.
-
Replace battery negative lead and turn on ignition.
If the gauge is working correctly. the pointer should be in the middle of the red zone. See illustration.
Tolerance: breadth of the pointer. 
-
If the gauge shows correctly. the sensor is faulty.
-
If the gauge shows incorrectly. the gauge itself is faulty
-
Measure the resistance of the sensor.
When engine is warm: 100-260 ohm. 
When engine is cold: 780 ohm.
If the gauge does not register at all. check the lead. Check for continuity in the lead with an ohmmeter.
-
If the lead is OK replace the gauge.
-
Test.
< PREV PAGE
NEXT PAGE >