< PREV PAGE
NEXT PAGE >
940 L4-2.3L SOHC VIN 88 B230F (1992)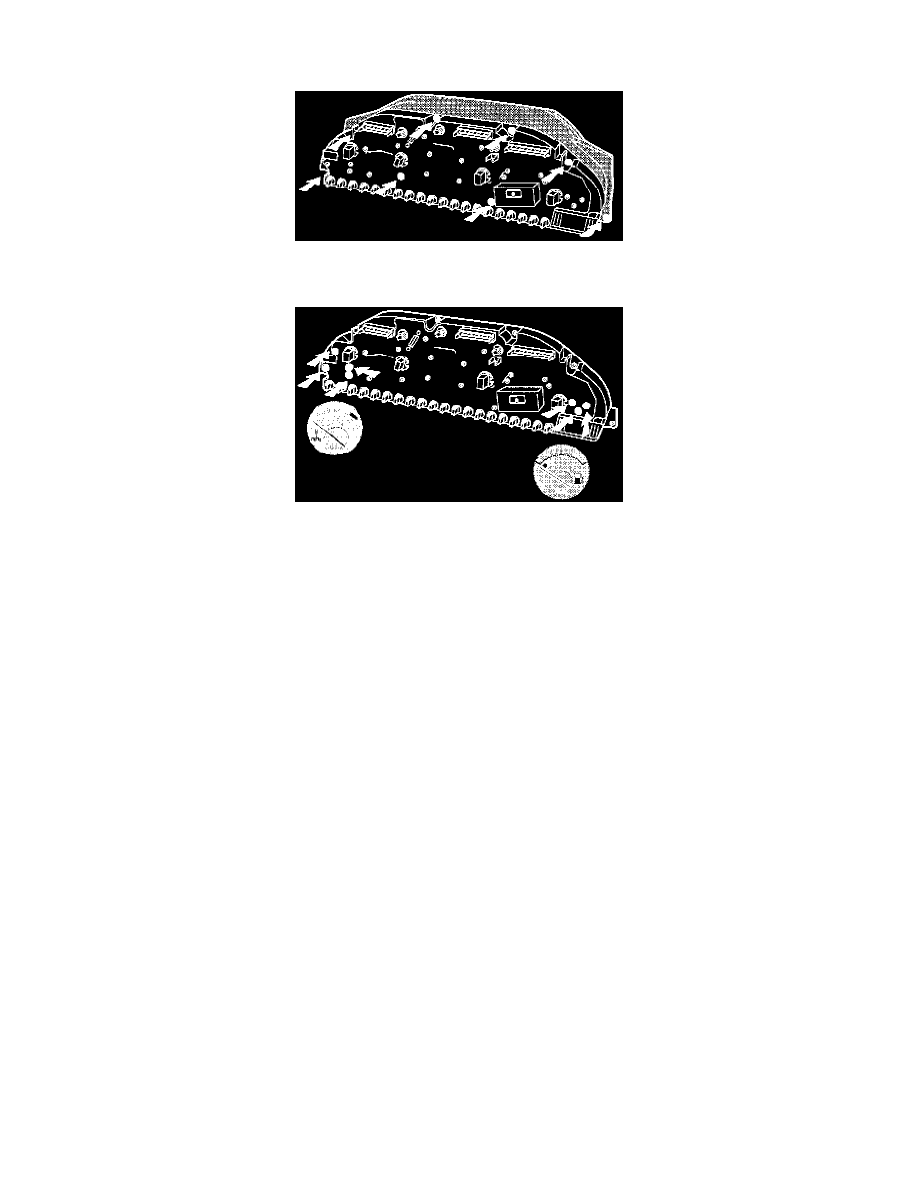 Temperature Gauge: Service and Repair
Temperature Gauge Replacement
-
Remove backing plate from housing by removing the 8 screws.
-
Work on a clean bench. Do not touch either pointers or dials with the fingers. Blow any dust away with dry compressed air.
-
Remove the 4 screws retaining gauge.
-
Fit new unit.
-
Reassemble in reverse order.
< PREV PAGE
NEXT PAGE >