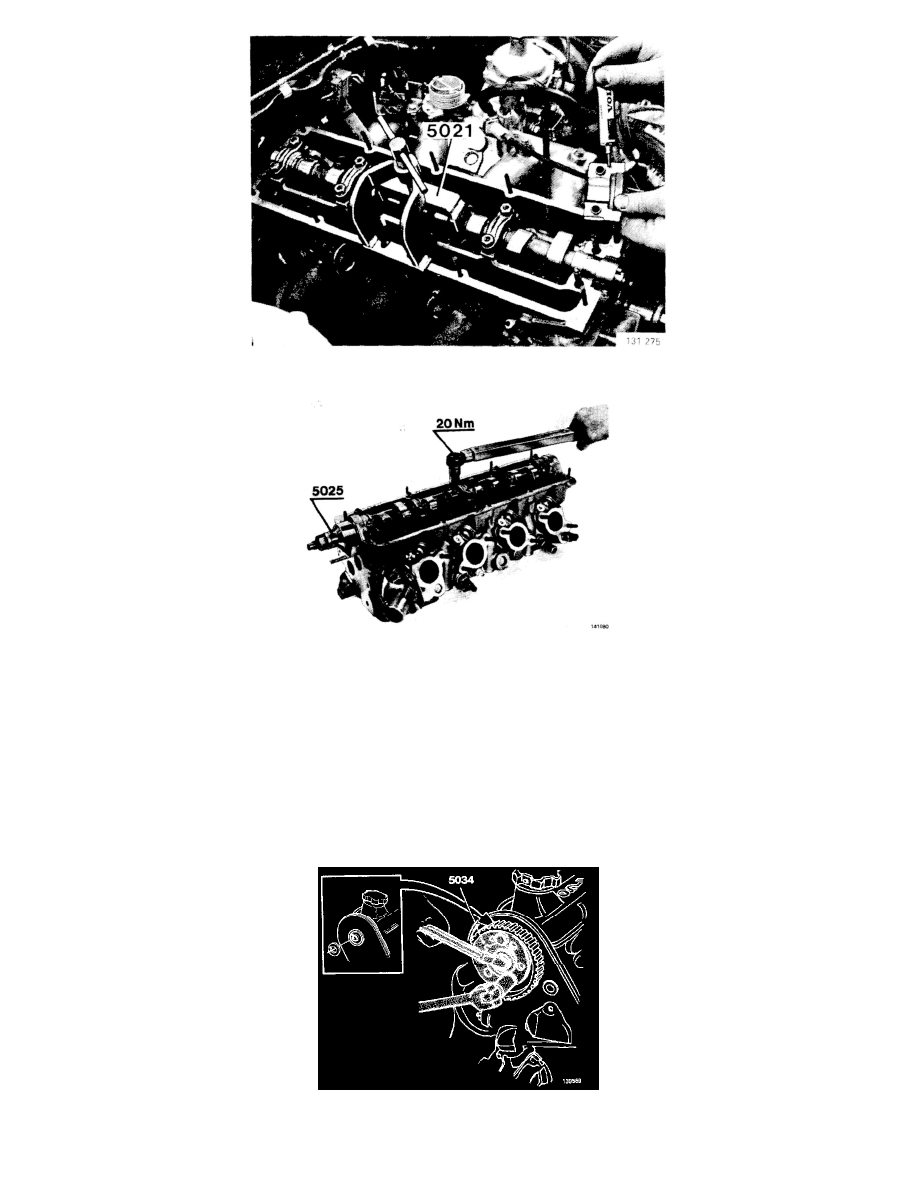 Applying Sealant To End Caps
Camshaft Front Seal Installation
3. Install camshaft and bearing caps:
-
Coat sealing surface toward cylinder head of front and rear bearing caps with sealing compound, P/N 1161027-6.
-
Position camshaft and rear bearing cap. Guide pin on pulley should point up.
-
Use tool 5021 to depress camshaft. Use rear bearing cap to guide.
-
Loosely tighten nuts for rear bearing cap.
-
Oil and install three caps. Loosely tighten nuts.
-
Remove press tool 5021.
-
Oil and install center bearing cap.
-
Torque bearing cap nuts to 20 Nm (14 ft lbs).
4. Install front oil seal using sleeve 5025. Grease seal and shaft, make sure rubber lip on seal does not become damaged.
Camshaft Pulley Removal