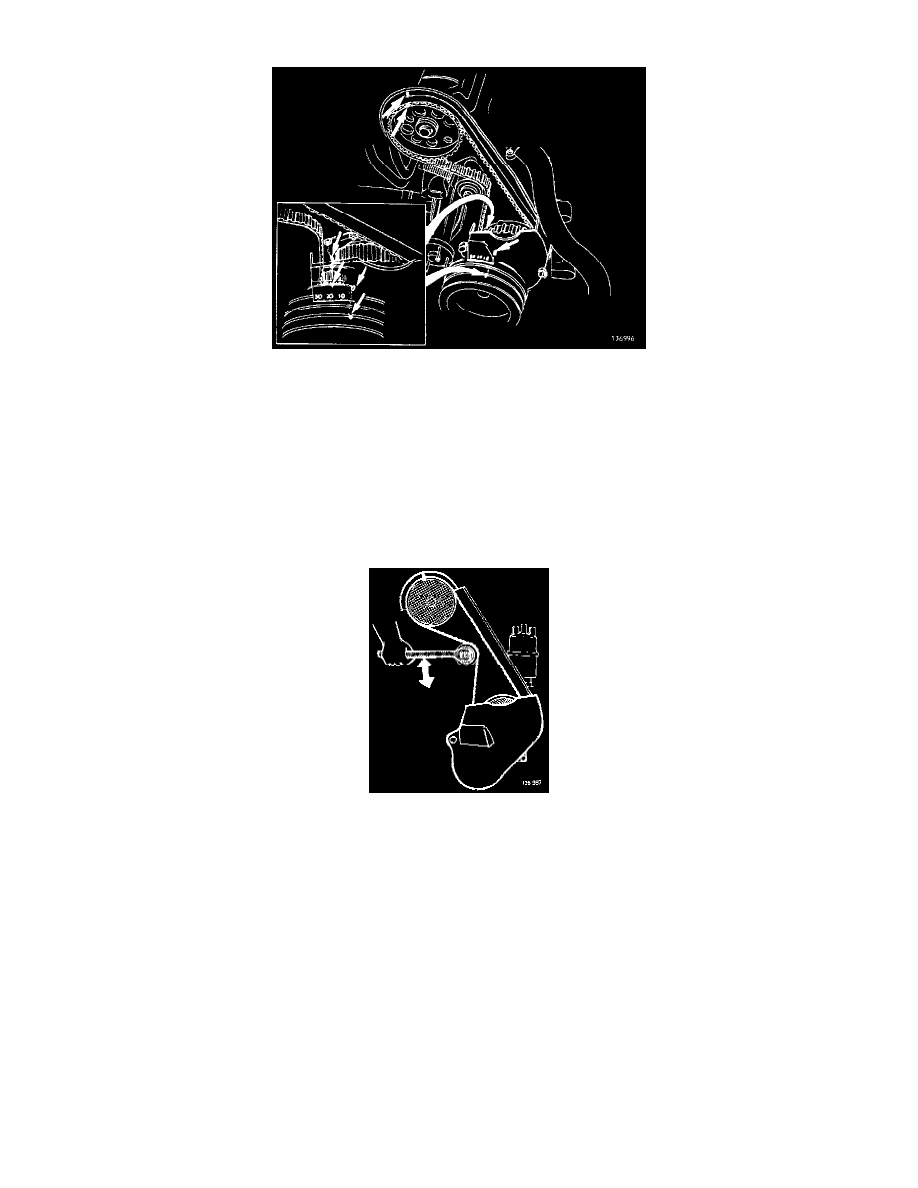 5. Install camshaft pulley and spacer washer using tool 5034. Torque to 50 Nm (36 ft lbs).
Camshaft & Crankshaft Alignment Marks
TIMING BELT INSTALLATION 
CAUTION: Do not turn crankshaft or camshaft. Pistons may strike valves.
1, Position pulleys according to alignment marks.
-
Make sure distributor rotor points toward marking on distributor housing.
2. Position timing belt on crankshaft and intermediate shaft.
3. Stretch timing belt and install it on camshaft and belt tensioner.
-
Check that timing belt is correctly positioned and that pulley markings are opposite markings on engine.