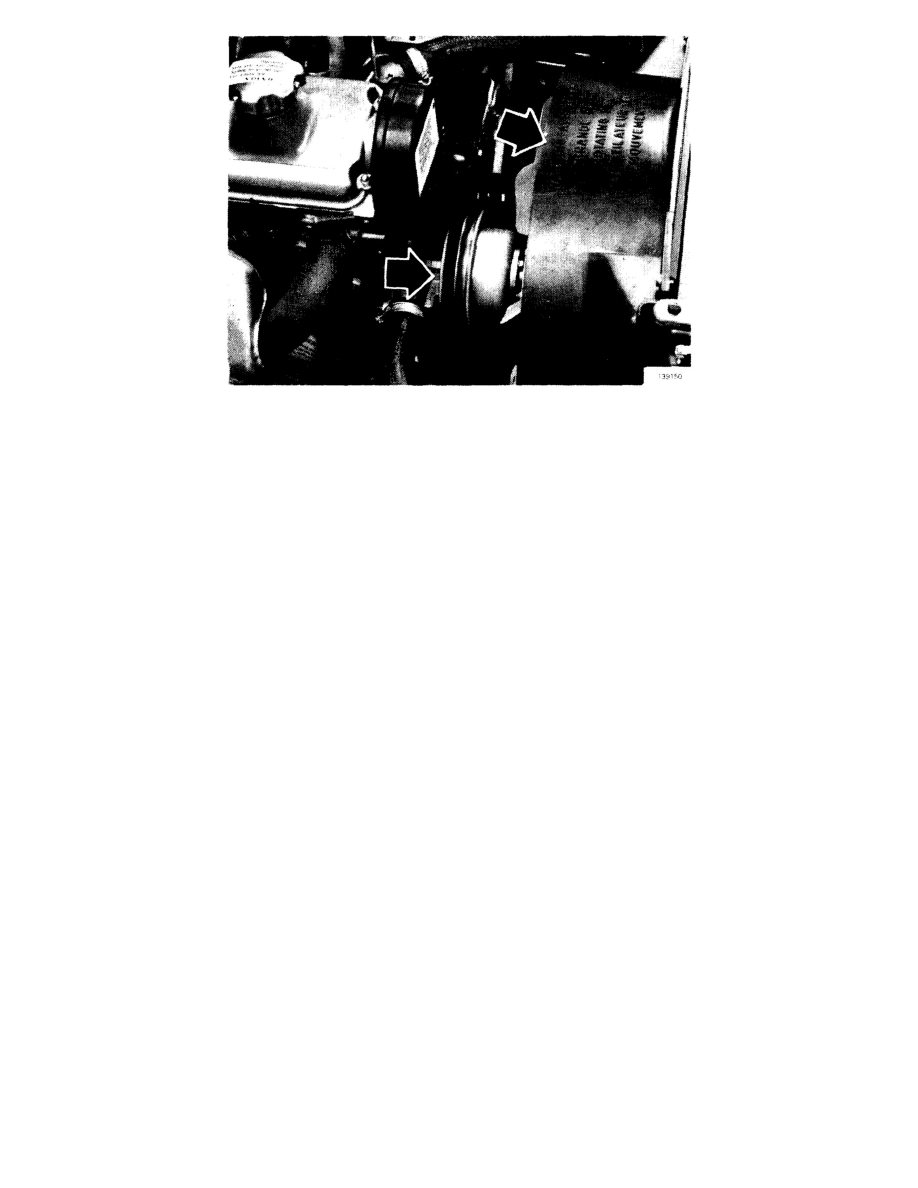 Fan Shroud & Pulley
4. Install belt tensioner nut and washer. Do not tighten nut fully.
5. Pull timing belt to depress tensioner spring and remove locking drill.
-
Tensioner spring will tension timing belt.
6. Tighten tensioner nut.
7. Install upper timing belt cover.
FINAL INSTALLATION STEPS/CHECKS/ADJUSTMENTS:
1. Install the following:
-
water pump pulley.
-
drive belts loosely.
-
fan shroud.
-
clamp for preheating hose.
-
cooling fan.
-
engine oil and filter.
2. Tension drive belts:
-
With correct tension, drive belts can be depressed 5-10 mm (0.2-0.4 in) with thumb pressure.
3. Adjust valve clearance.
4. Install valve cover and gasket.
5. Run engine warm and check/adjust:
-
ignition timing.
-
CO.
-
idle speed.
-
cooling system.
6. Recheck timing belt tension.