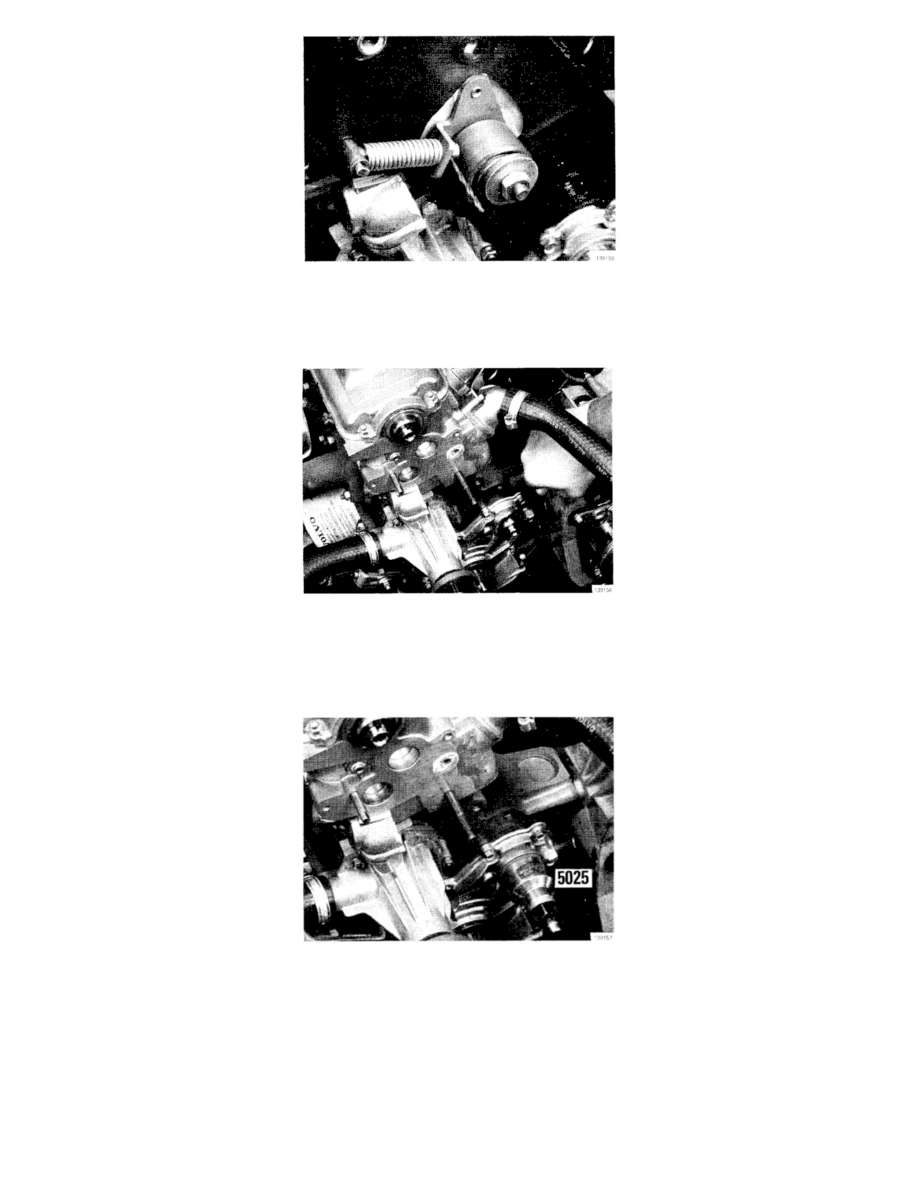 Remove timing belt tensioner 
Pull straight out.
Remove inner timing belt cover 
Remove seal to be replaced 
Carefully pry loose seal with a screwdriver. The contact face must not become damaged.
Clean and check contact faces 
for scoring and other damages.
Install new seal 
Grease seal and seat
Use sleeve 5025 and press in seal
Note:  Make sure seal is not distorted or damaged during fitting.
Install inner timing belt cover