NEXT PAGE >
< PREV PAGE
940 L4-2.3L SOHC VIN 88 B230F (1992)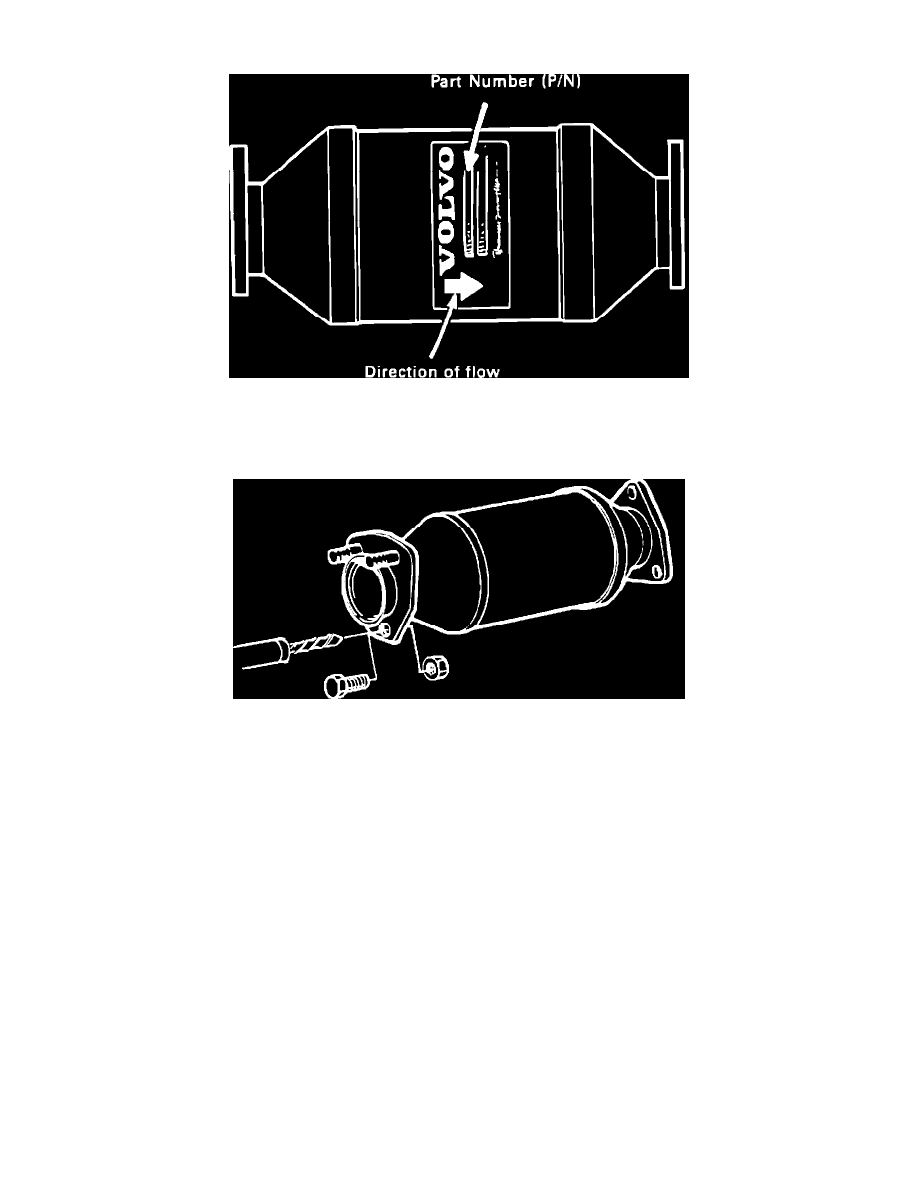 Catalytic Converter: Service and Repair
Fig. 142a CATALYTIC CONVERTER
The type of catalytic converter fitted to the vehicle depends on the engine, year model and market. The exhaust flow direction and part number are
indicated on the converter. Fig. 142a.
Fig. 143a STUD REPAIR ON CATALYTIC CONVERTER
Some converters are attached to the exhaust system by pin studs. It is not necessary to replace the converter if one of the studs is damaged. In such
cases, drill out the damaged stud and replace with nut and bolt grade 5 or higher. Fig. 143a.
Always handle catalytic converter with care.
NEXT PAGE >
< PREV PAGE