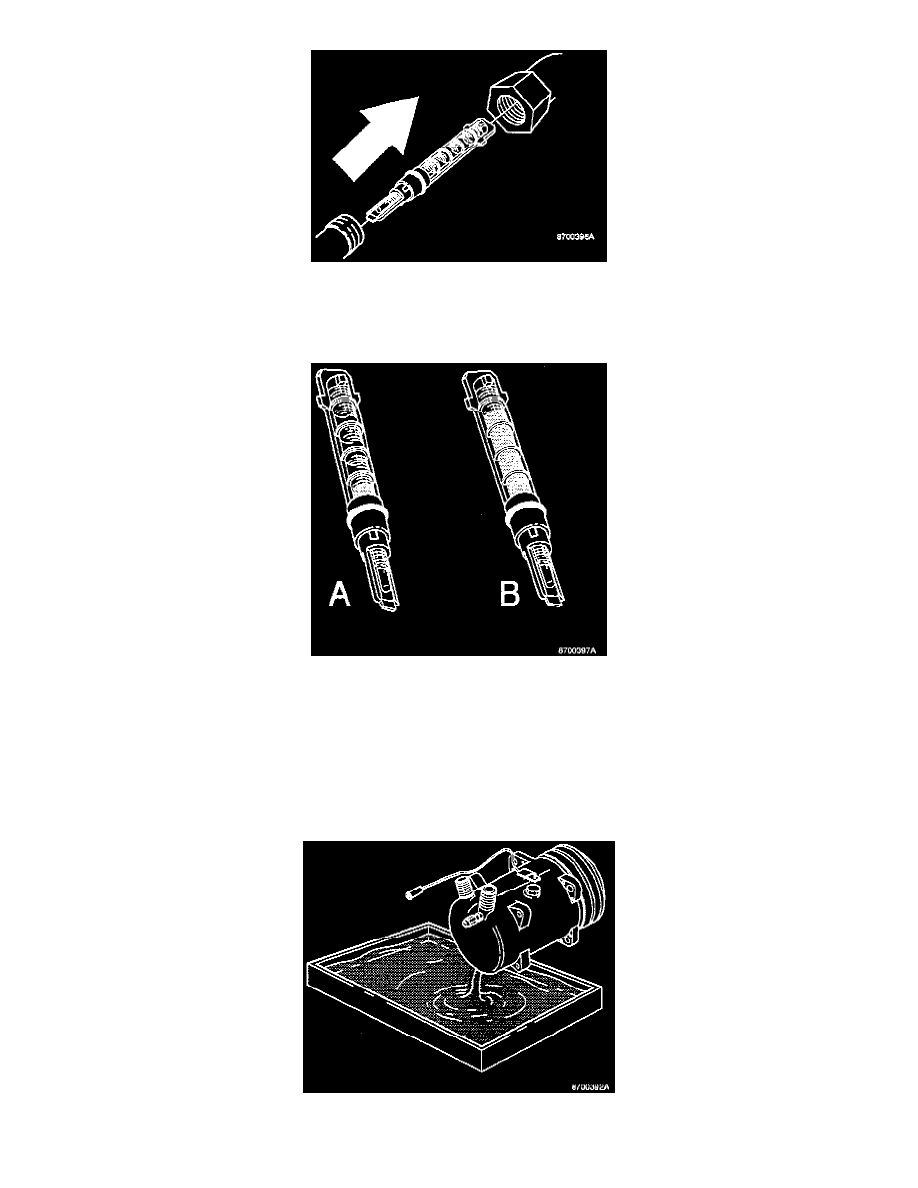 -
Pull or work out the orifice (it is not threaded.)
-
Take care not to break it and ensure that the entire unit is removed.
Inspect orifice filter:
Is the filter heavily clogged or heavily contaminated with metal particles? If so, the compressor may be in poor condition and should be replaced. (See
illustration.)
As a rule of thumb, if more than three of the five orifice filter sections are clogged, (picture B) condition of the compressor oil should be inspected. If
compressor oil is black, heavily contaminated or if compress or is dry, the compressor should be replaced. Picture A is normal.
The orifice should be not be reused once it has been inspected. There is a new orifice in the conversion kit.
If the compressor needs replacing:
A new compressor is filled with mineral oil. Drain this oil and replace it with all the ester oil (2OOml = 6.8oz) from the conversion kit. Save residual oil
in can to lubricate 0-rings.