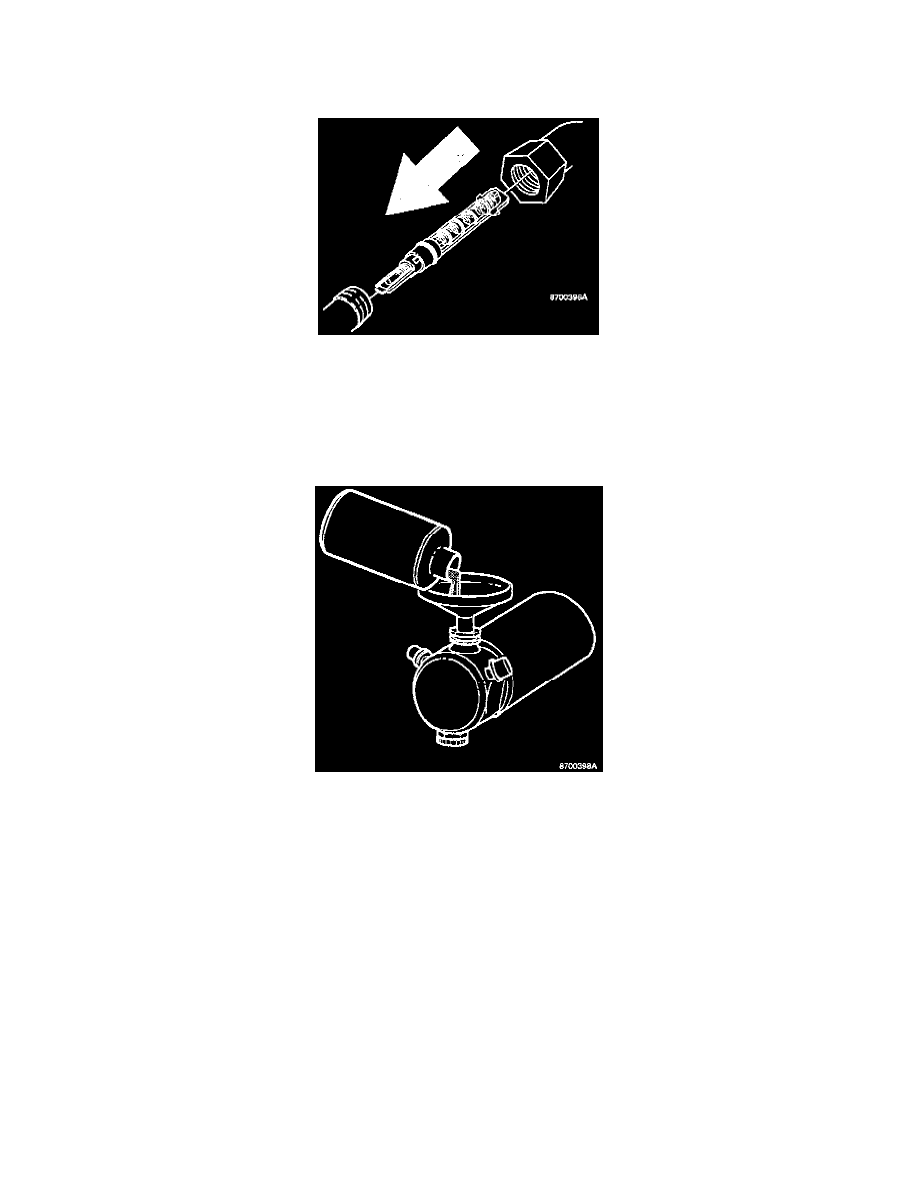 To replace the compressor, see Service Manual.
Install new orifice
If new orifice has a black 0-ring installed, discard the black 0-ring. Install new yellow, 0-ring, (inner dia. 6.7 mm) (use ester oil) on the new orifice.
-
Install a yellow lubricated 0-ring, (inner dia. 10.8 mm) in the pipe joint at the firewall or side member.
-
Install orifice and connect pipes.
-
Tighten the nut on the joint to 12 Nm (9 ft. lb.)
Prepare new accumulator
Fill accumulator with ester oil on the inlet side.
Note:
If compressor was replaced in previous step, no ester oil is needed for the accumulator.
Save residual oil in can to lubricate 0-rings.