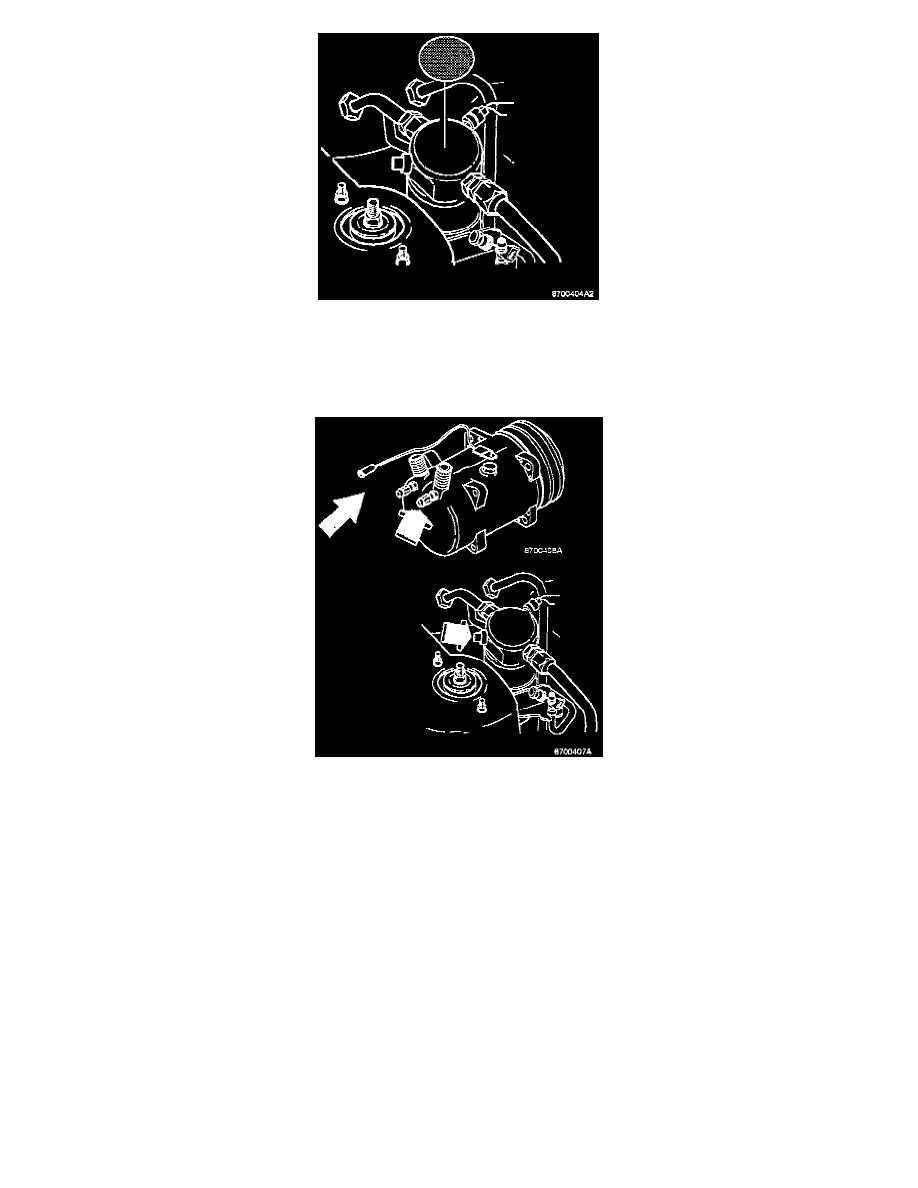 -
Clean the old R12 label on the bodywork, remove carbon paper and stick the new, light blue rectangular R134a "RETROFIT" label over it. The old
label should be completely covered.
-
Using mineral spirits, clean top of accumulator; then stick the round R134a "RETROFIT" label onto it.
Plug old service valves
-
Cap service valves which will not be used, two on the compressor (in some cases there are no valves) and one on the accumulator.
-
Use caps provided in conversion kit.
-
Use thread locking fluid, p/n 1161351-0 or equivalent.
Fill with refrigerant R134a
When evacuation is complete, fill with 200 grams (7 oz. = 0.44 lbs.) of refrigerant R134a. Test for leaks with a leak detector. Remedy any leaks.
When no leaks are found, top up to total capacity amount of refrigerant R134a specified on the enclosed label.
740 1985-1990: 1100 grams 2.4 lbs.
760 1986-1987 (6-cyl.): 1100 grams 2.4 lbs.
760 1988-1990 (4-cyl.): 900 grams 2.0 lbs.
740/940 1991-1992: 950 grams 2.1 lbs.
Carry out a function test
-
Start engine.
-
Start A/C
-
Check that the compressor starts and runs normally without making any unusual noises. If compressor does not operate normally, fault trace
according to normal procedure.
-
Check that air from dashboard vents is cool.