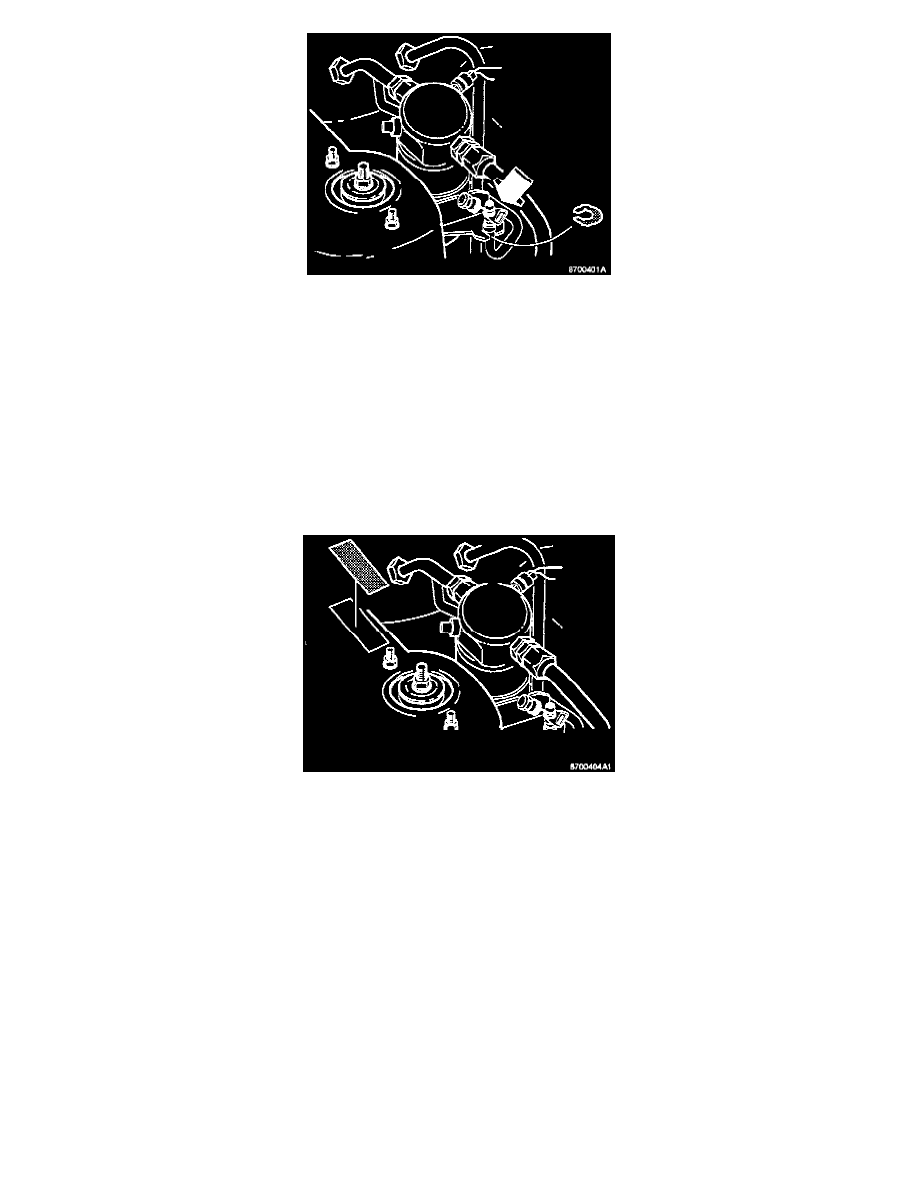 Install locking clip (included in conversion kit, p/n 9145660-8).
Note:
If filler pipe kit is being used, tighten joint on filler pipe to 16 Nm (12 ft.lb).
Check the system
Evacuate A/C System
-
Connect the R134a recovery/recycling station. Evacuate system for at least 50 min.
-
Check that the system can hold a vacuum. The vacuum must not sink within 4 minutes.
Install labels.
While evacuating, the following can be carried out:
-
Complete the light blue rectangular R134a "RETROFIT" label before removing carbon paper.
Using ball-point pen, note:
-
technician initials,
-
dealer number, if applicable, (or repair shop name, city, state).
-
date.