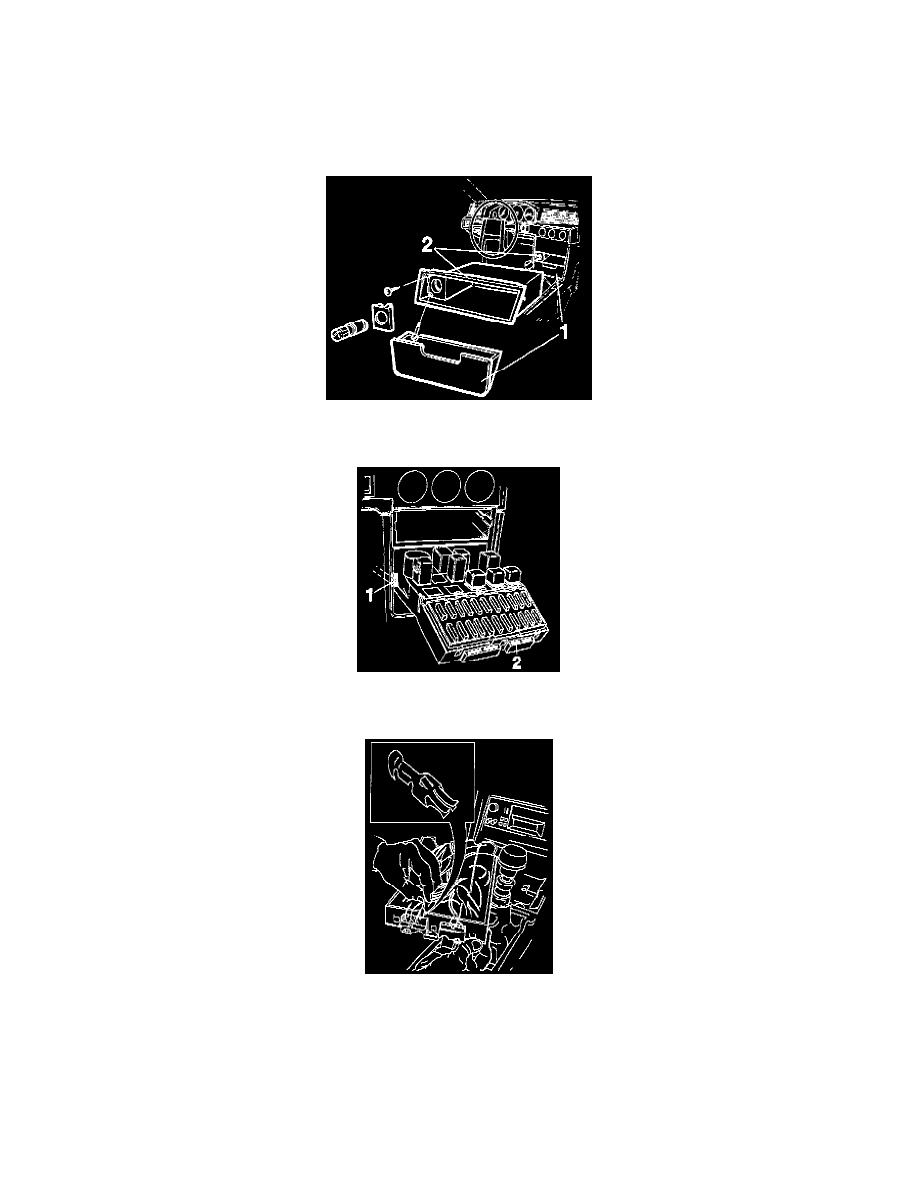 Fuse: Service and Repair
For cars equipped with a towbar
The following repair procedure is performed when fuse 25 overloads and the vehicle is equipped with a tow bar. Refer to Overload of Fuse 25 for more
information. See: Testing and Inspection
Repair Procedure for Fuse 25 Overload
Remove the ashtray with the holder (1). 
Remove the compartment (2).
Release the electrical central box catch (1) and remove the box, at the same time taking out any leads attached to it.
Remove fuse 25 (2).
Turn the box upside down.
Remove the connector at position 2 on the underside of the fuseholder.
There is a gray-red  (GR-R) lead.