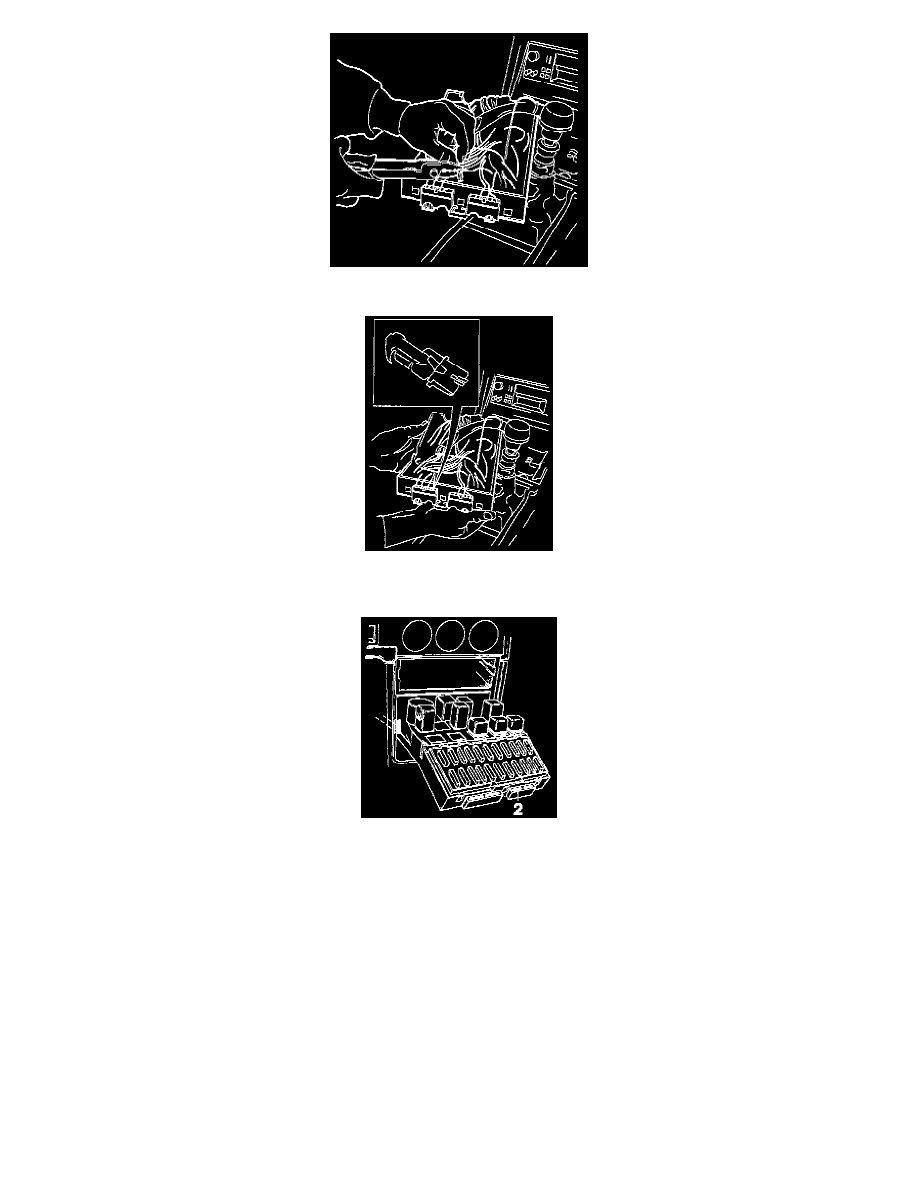 Pull on the lead of the connector you have just released and cut it off close to the connector.
Fit a new connector P/N 979002-3.
Replace the lead with the new connector in the fuse holder.
Turn the central control box right side up. 
Insert a 25 A fuse instead of a 15 A fuse (2). Replace control box.
Change the 15 A on the fusebox lid to 25 A with a marker pen.
Reassemble all items.