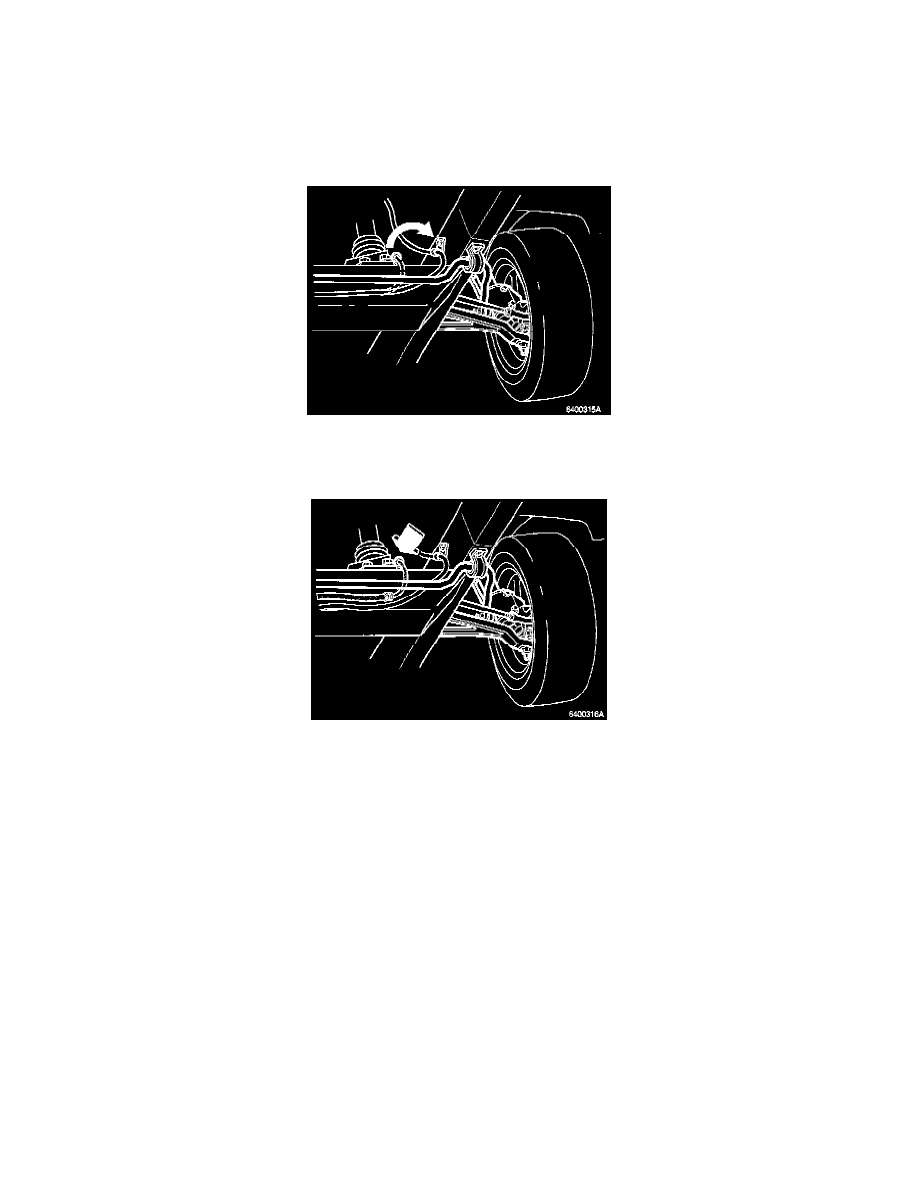 Remove front nut on left engine mount.
Cars with the battery positive lead fastened to the outside of the left engine mount should move the clamp to the side member.
Remove clamp from engine mount.
Undo the front lower vibration damper nut in the side member.
Install the moved clamp and the battery positive lead to the stud for the nut that you have removed on the side member.
Install the nut and tighten.
The new pressure hose should be routed outside the engine mount.
Install:
-
hose on steering gear loosely. 
Use new aluminum gaskets, P/N 9157595. 
-
pressure hose on power steering pump. 
-
a clamp, P/N 942542 on the pressure hose and secure clamp with the nut removed from the engine mount.
Secure the pressure hose with tie straps in the same way as before.
Tighten pressure hose to steering gear to 30 Nm (22 ft.lbs) and to power steering pump to 50 Nm (37 ft.lbs).
Top up and bleed servo system according to the Service Manual:
Front suspension and steering
Section 6, 7 (60, 61, 64, 72, 76, 77)
700/900 1982-
Section CP 6-7
Replace engine splash pan.