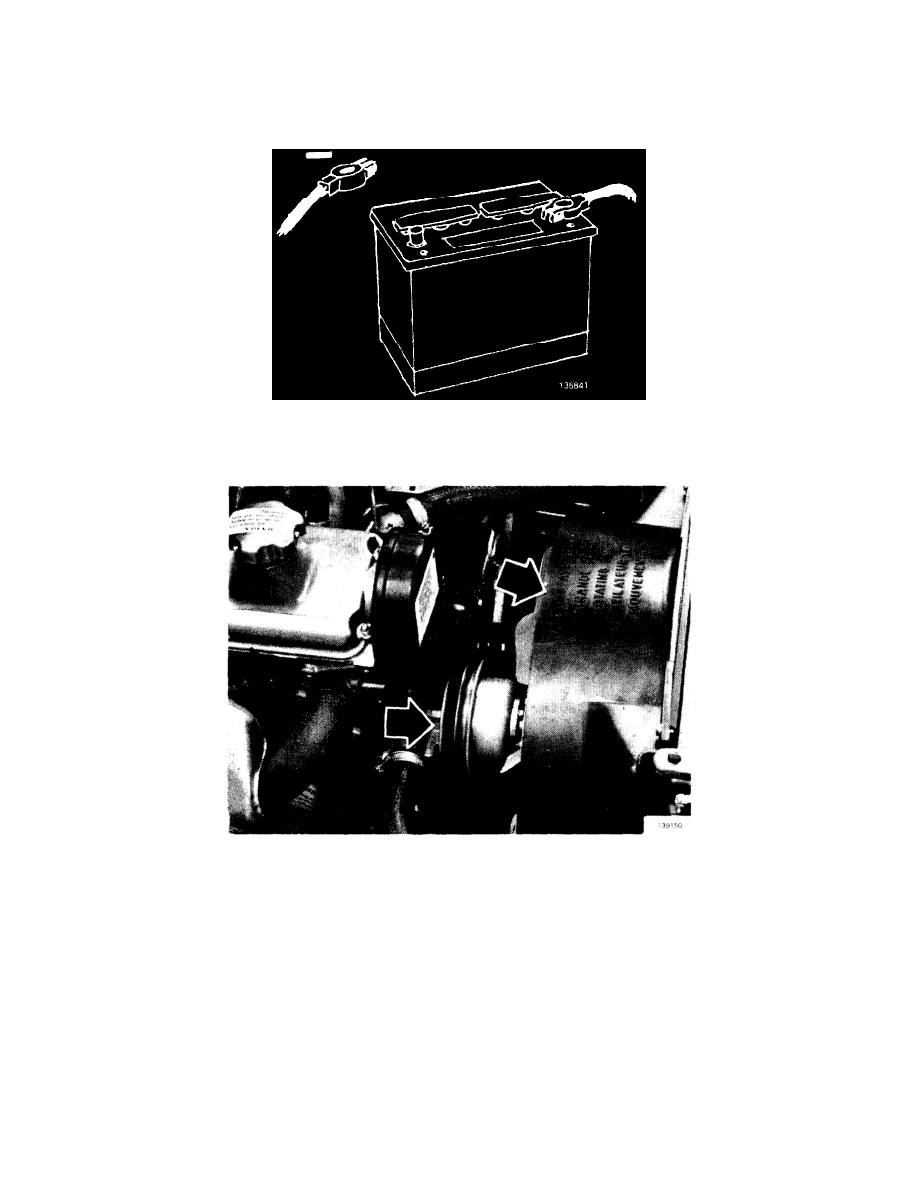 Timing Belt: Service and Repair
Removal
NOTE: Special Tools Required: 5284.
VEHICLE PREPARATION:
Battery Ground Lead
1. Disconnect battery ground lead.
Fan Shroud & Pulley
2. Remove the following: 
-
cooling fan.
-
clamp for preheater hose, below fan shroud (optional).
-
fan shroud.
3. Remove drive belts and pump pulley:
-
loosen adjustments.
-
remove all drive belts.
-
remove coolant pump pulley.