NEXT PAGE >
< PREV PAGE
940 L4-2.3L SOHC VIN 88 B230F (1992)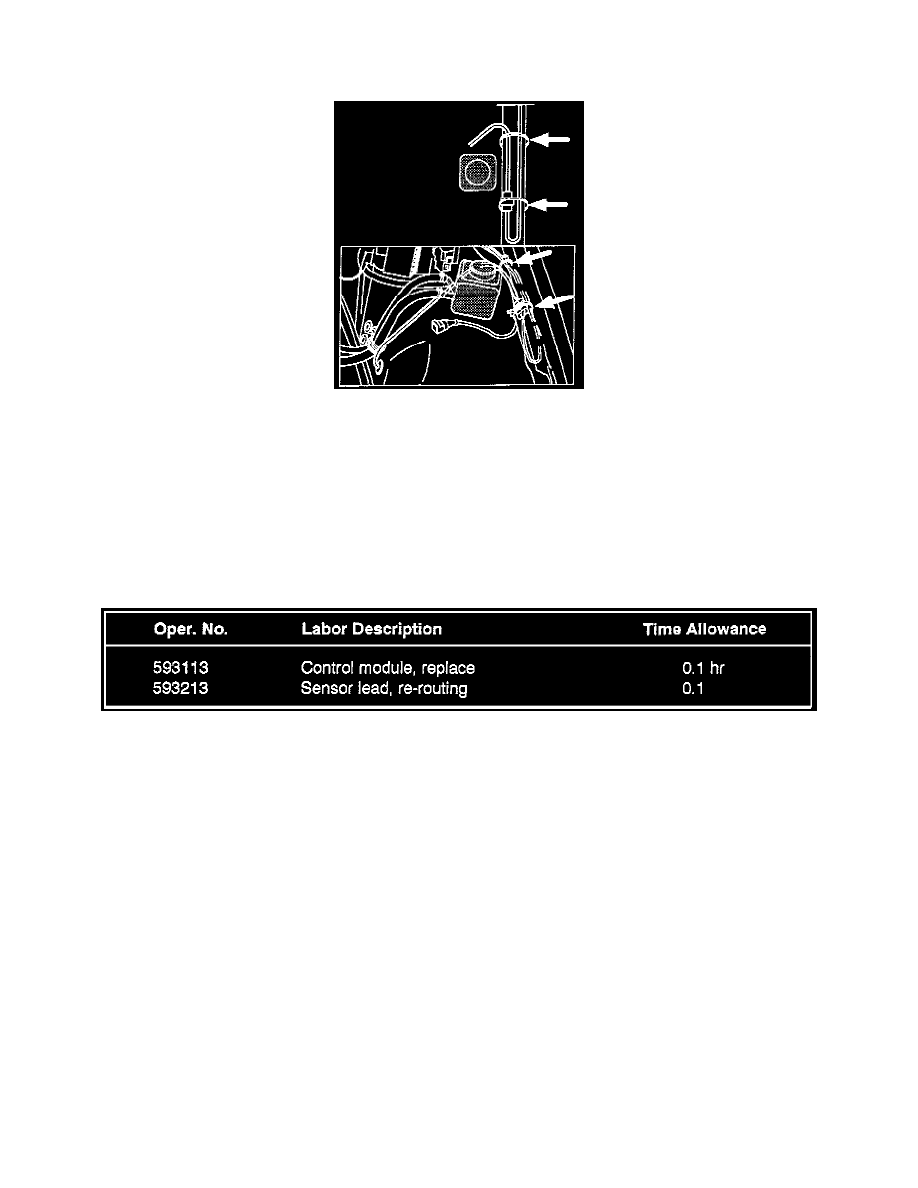 944 - 125305
945 - 075946
With the introduction of control module, p/n 9128853 in April '93, the risk of interference was eliminated. The sensor lead is now routed (in production)
to the left front wheel as before, see illustration.
If fault symptoms occur:
Check that the sensor lead is routed in accordance with figure below.
New position of sensor lead
When re-routing the lead, ensure that the sensor lead is pulled towards the wheel housing plate. Secure the lead with wiring ties (p/n 945611-2) and
flange screws M8x12 (p/n 947107-9) in the holes that already exist in the wheel housing. Put the rear cable grip over the connector.
WARRANTY STATEMENT: Claims may be submitted under the New Car Limited Warranty when a manufacturing defect is present using claim type:
01.
NEXT PAGE >
< PREV PAGE