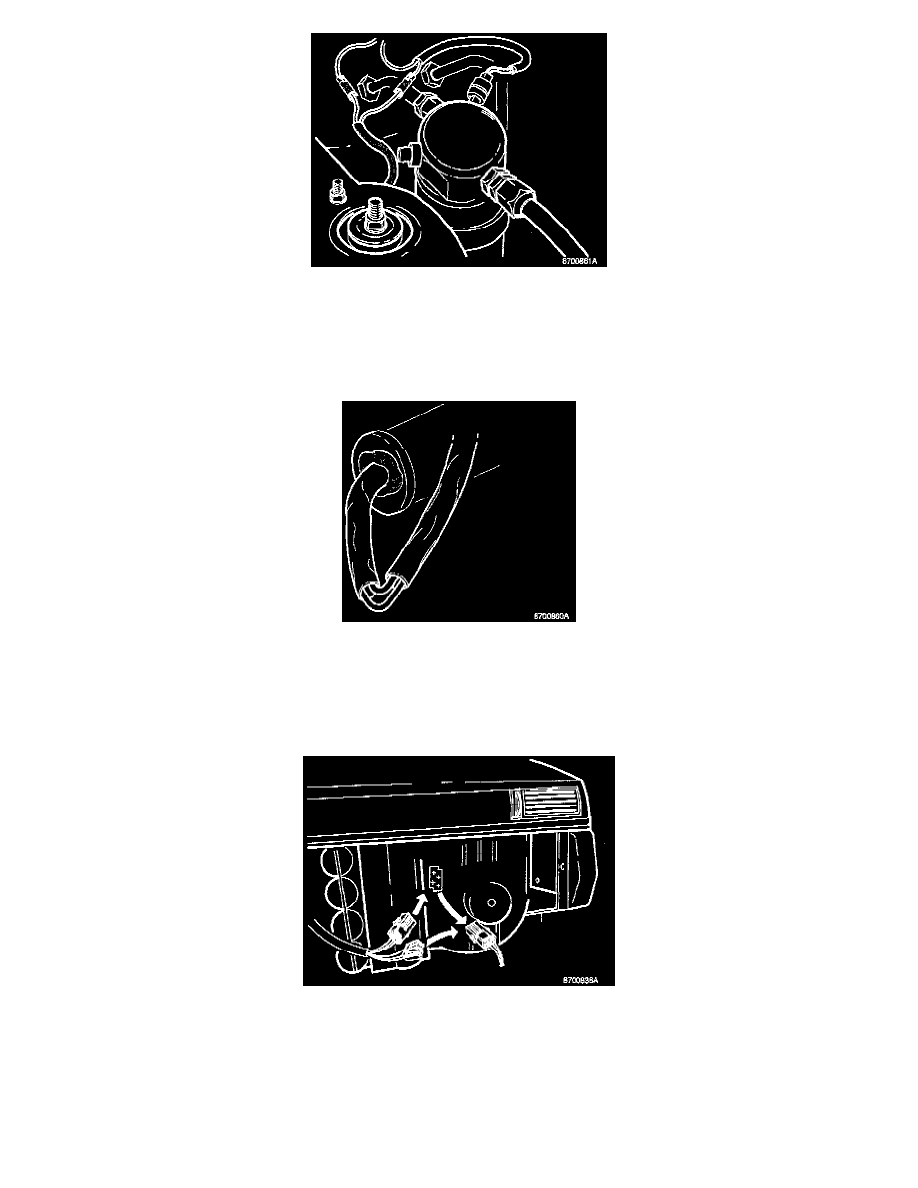 C3
Route cables to engine compartment
-
Route cables without housing receptacles to engine compartment through unused cutout in grommet below suspension strut brace.
-
Install round housing receptacles supplied with cable harness on the cables in the engine compartment.
-
Separate existing connectors on the cable between the A/C compressor and the receiver/drier.
-
Connect cables from the new cable harness to the separated connectors.
C4
Location of cable sheath opening
The cable sheath is cut to drain off condensation.
-
The cut conduit section should be placed at the lowest point along the route of the cable.
-
Use butyl tape to seal the grommet.
-
Use existing cable tie to clamp cables to firewall.
C5
Connecting cable harness to heater
-
Disconnect the yellow connector from the heater and attach the yellow connector from the cable harness.
-
Install the detached connector in the other cable harness yellow connector.
Installing control module from kit