< PREV PAGE
NEXT PAGE >
940 L4-2.3L SOHC VIN 88 B230F (1992)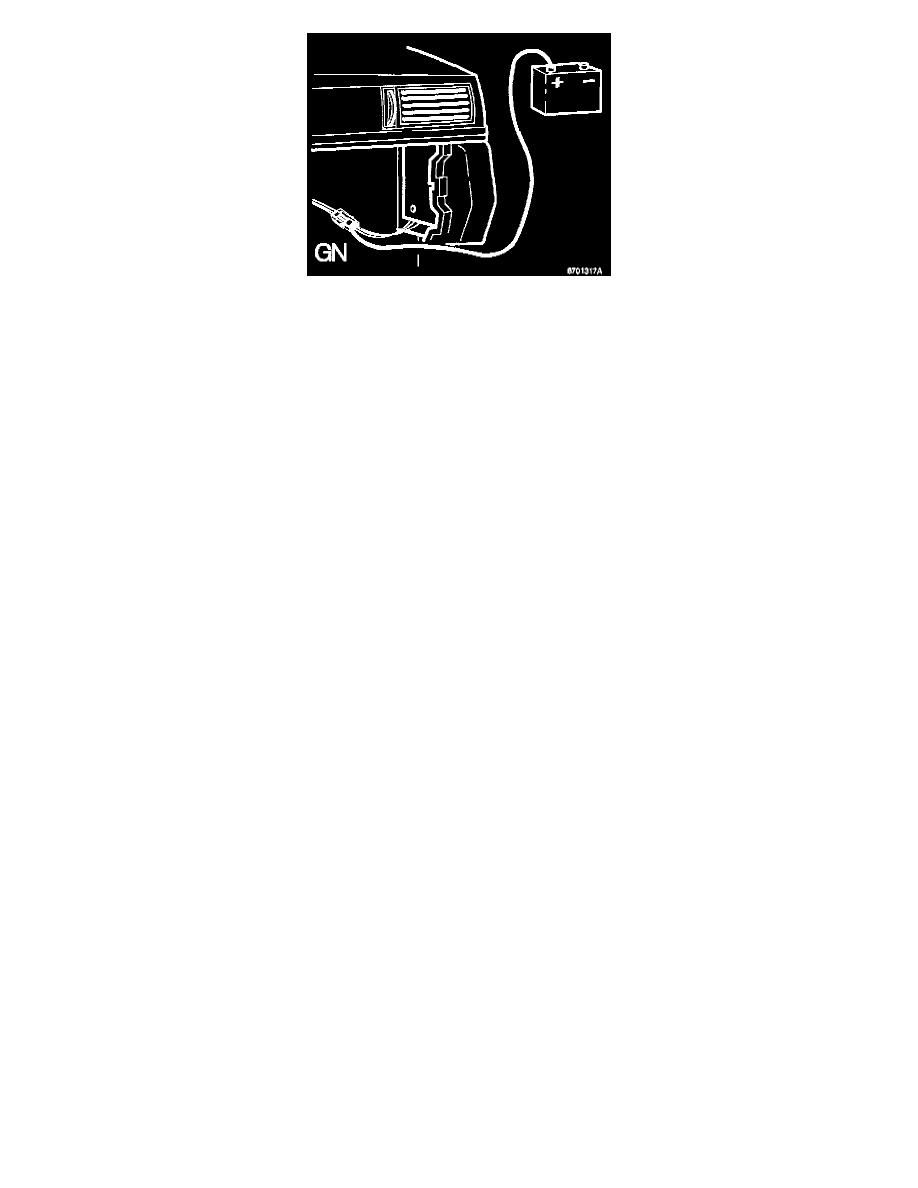 Function verification and Information
D12
Check airing cycle is working
-
Connect battery lead and start car.
-
Turn on A/C system to start compressor. The A/C system starts if the temperature exceeds approx. 7°C (45°F).
-
Make up a cable (about 2 meters (6 ft.) in length) to connect battery positive terminal to the connector on the control module. Connect to green cable,
connector terminal 6, for at least 30 seconds while compressor is operating.
-
Turn off engine.
Airing cycle should begin after approximately 10 seconds and continue for approximately 1 second. 
-
Remove cable between connector and battery.
D13
Finishing off
-
Reinstall all components removed.
-
Reset the clock and enter the anti-theft radio code if required.
D14
Information to Car Owner
Carry out operations at the end this service bulletin.
Installing Control Module/Cables 780 ECC 1988
Installing control module and cables 780 ECC model year 1988-
E1
Preparations
-
Clean evaporator according to Service Manual: Section 8(87)
Climate control
700/900 1982-
Section Y
-
Make note of radio code if anti-theft coded radio installed.
Remove:
-
Negative battery lead.
-
Sound insulation on passenger side.
-
Glove compartment.
-
Cowl on passenger side.
See Service Manual:
Section 8(82-86, 88) Interior, exterior 700/900 1982-
Cable connections
E2
< PREV PAGE
NEXT PAGE >