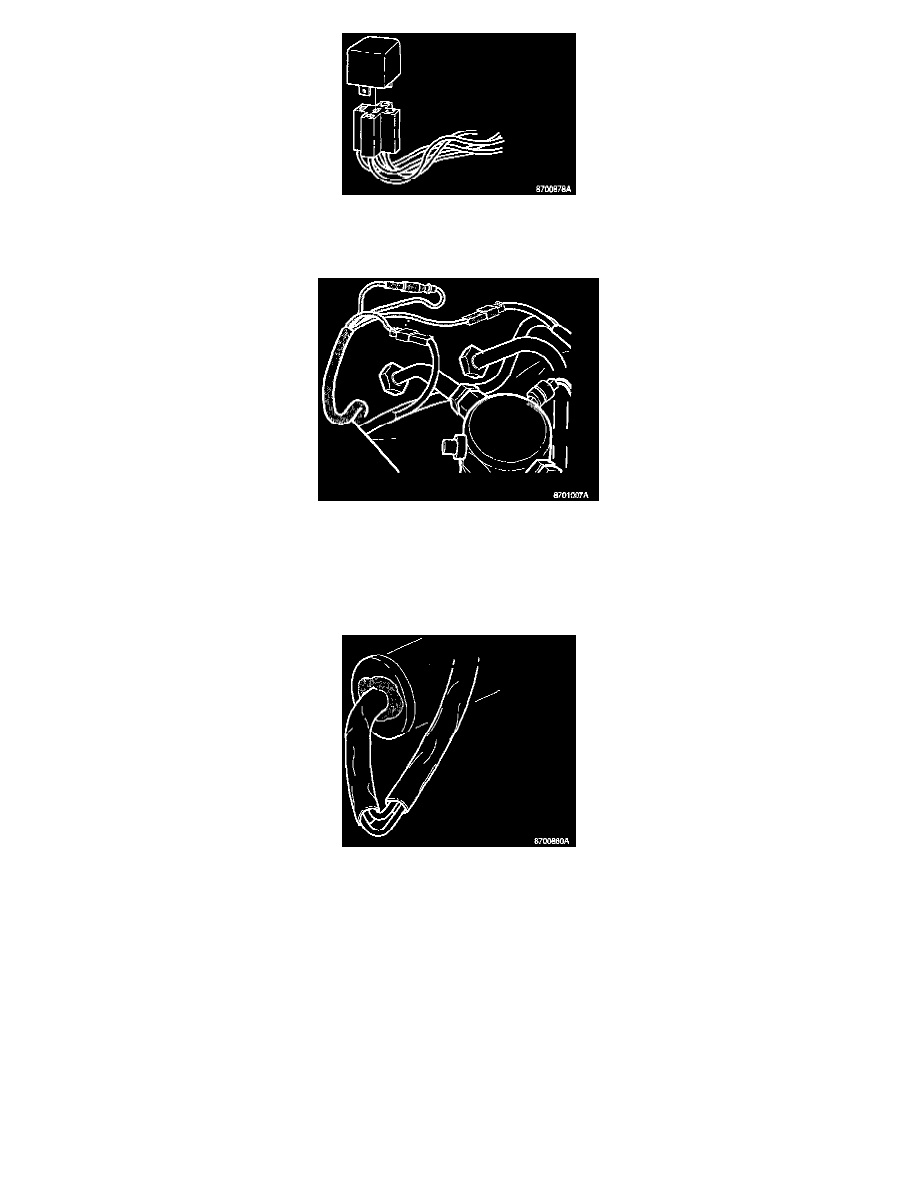 Installing new relay on cable harness
-
Take out cable harness (P/N 9162426) supplied with kit
-
Install relay supplied in the 5-pin connector.
E3
Route cables to engine compartment
-
Route green cables with single round or flat terminals to engine compartment through unused outlet in grommet under brace to suspension strut.
-
Connect round or flat connectors to corresponding existing connectors.
-
Connect unconnected connectors.
E4
Location of opening in cable sheath
The cable sheath is cut to drain off condensation.
-
The cut conduit section should be placed at the lowest point along the route of the cable.
-
Use butyl tape to seal the grommet.
-
Use existing cable tie to clamp cables to firewall.